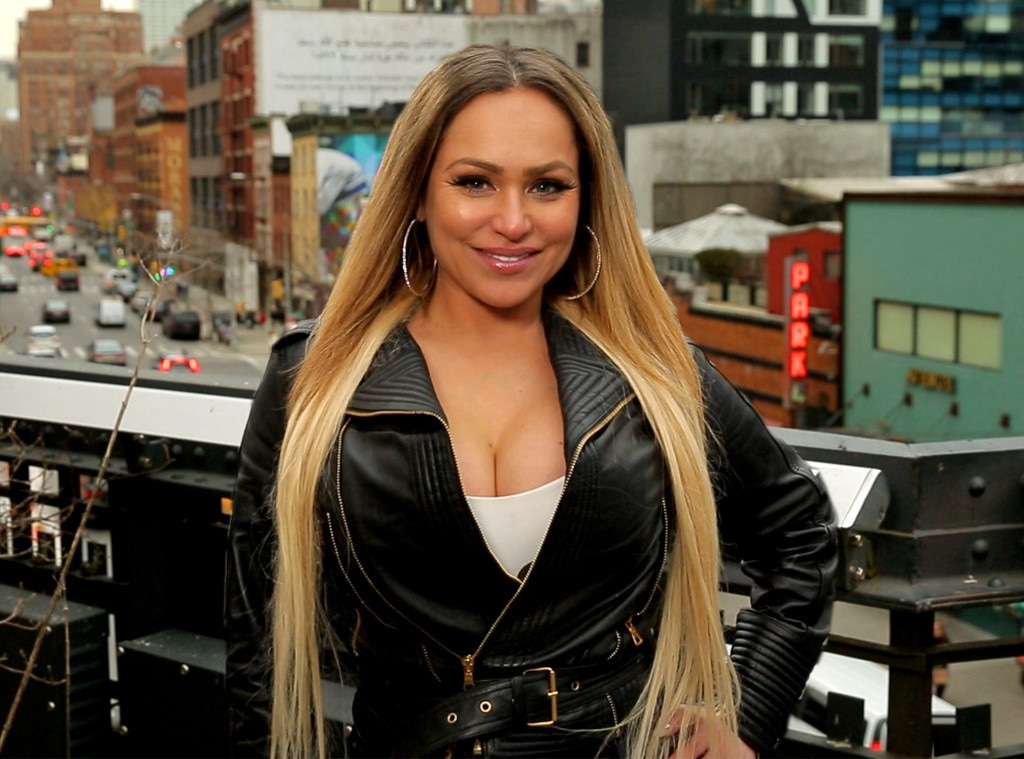 TLC
Is anybody happy on 90 Day Fiancé: Before the 90 Days?
The Sunday, Sept. 29 episode of the hit TLC reality show featured just about every couple or potential couple at some kind of crossroads, most of them miserable.
In Albania, there was Darcey and Tom. The two, who first met in the United Kingdom before traveling to meet Darcey's twin sister Stacey and her fiancé, took things slow at first. But they seemed to hit a stride right before canceling a romantic getaway and going to Albania instead. Since arriving in Albania, things have been…not great. In this week's episode, Tom got carsick and needed to beg Darcey for some space after he threw up on the side of the road. Later, they had some alone time…and then met back up with Stacey. The two sisters continued bickering.
"Darcey's totally gone to pieces screeching at her sister," Tom said.
As the weird infighting continued, somehow it came up that Darcey wasn't sure if Tom loved her. At one point, Darcey cried, "I don't need love, Stacey. Stop making me look like a f—king needy woman."
The cause of all this tension? Stacey said it had to do with Darcey's past with former 90 Day Fiancé star Jesse.
Meanwhile…
Avery and Omar
The young couple celebrated their wedding night after breaking the news to Avery's mom that they planned to live in Syria until Omar could get his visa to the United States. Avery said their first night together was perfect. But the wedded bliss didn't last long. After a day of shopping, Avery started playing a game of "what if" with Omar and asked if his friends would like her, mostly because she's not your typical Muslim woman. Avery mentioned she dances in the street, and when Omar said he didn't want her to do that, to two seemed to be at an impasse.
Angela and Michael
For some reason, these two think it's time to have a baby. After arguing whether Michael could have a baby with another woman, they went to the fertility clinic. There, they discovered Angela, 53, has a fine uterus for "toting" a baby, but she has just one egg left.
Benjamin and Akinyi
Benjamin got the family's blessing—so far—to pursue Akinyi, but now he needs to come up with the bride price. Since he got the blessing, he was allowed to go stay in his rented apartment and Akinyi came with him…in secret. Her mom knows she's there, her dad thinks she's on a week-long Safari.
While on their first real date, Akinyi showed some reservations about becoming a stepmom to Benjamin's 5-year-old son. Could she move to another country and become a parent? That didn't seem like something she was interested in. The two went out to dinner, but after a margarita for Akinyi, things quickly soured between them. Benjamin didn't want her to have another one, despite her pleas.
Tim and Jeniffer
In Colombia, this couple was on their way to finally sharing some intimate moments in the bedroom…when Tim put a stop to things. He admitted he was overthinking things. Out and about, they went on a hike and came across some kind of swing that would send the riders over a cliff. "I don't do heights," Tim said, declining to go. This caused Jeniffer to go off on her potential beau and Tim to shut down.
Caesar and Maria
Maria dumped Caesar over the phone when he was in Mexico for what was supposed to be their romantic first meeting. "My life is ruined now," he said. So, Caesar packed all the edible underwear he bought for Maria and made his way back home. Despite her telling him they were done, Caesar said they're just on a break and vowed to save up money to go to Ukraine to visit her.
Rebecca and Zied
Speaking of money, Rebecca is worried Zied is just going to use her, something she said happened in her last marriage to a foreigner. Still, she wanted his sister's blessing on their relationship. So, Zied asked for 500 dinar to go buy his sister something. She gave it to him, but was put off. Zied really went to go buy Rebecca a ring…with her money.
90 Day Fiancé: Before the 90 Days airs Sundays, 8 p.m. on TLC.