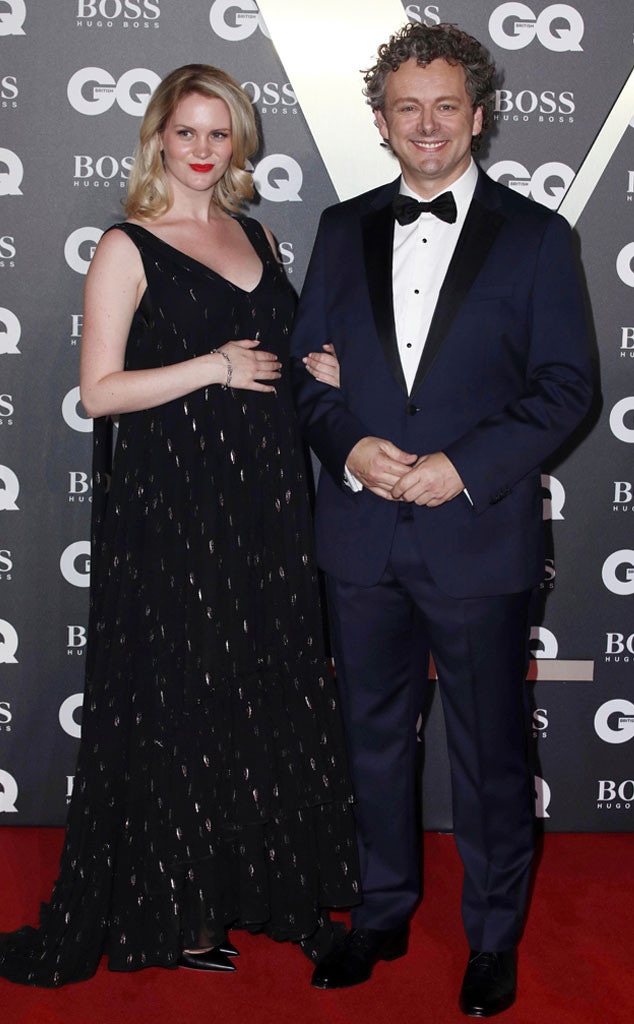 Grant Pollard/Invision/AP/Shutterstock
Michael Sheen has revealed that name of his newborn baby girl: Meet Lyra!
The Good Omens actor took to Twitter to officially announce that he welcomed a daughter with partner Anna Lundberg exactly one week ago. Along with the announcement post, Sheen shared a photo of the newborn in a car seat, appearing to be heading home from the hospital.
"Happy to say that at 8:41 am on Monday September 23rd our beautiful daughter Lyra was born," Sheen told his social media followers. "Thank you so much to Louise & all the brilliant midwives at both the Singleton and NeathPortTalbot hospitals."
"On behalf of Anna and myself thanks to everyone for your lovely messages of congratulations," he continued. "It's been a wonderful, bleary-eyed week full of love and kindness and extraordinary poo."
Sheen also added the hashtag, #NotReferringToMyself.
This is the first child for Sheen, 50, and Lundberg, 25. Sheen also shares a daughter, Lily Mo Sheen, 20, with ex Kate Beckinsale.
"I left 20 years between them because I wasn't sure," Sheen recently joked about the age-gap between his kids on Late Night With Seth Meyers. "I wanted to try it out first."
While this is the first statement from Sheen about the birth of his daughter, the actor's dad, Meryick Sheen, told the Daily Mail on Friday that the family is "thrilled to bits" and "over the moon" about the baby's arrival.
The couple first shared the pregnancy news back in July, with the Twilight alum telling his fans on social media, "Very happy to let everyone know that my partner Anna and I are expecting a little angel of our own. (Just to be clear - we're having a baby!) #nottheantichrist."
Congratulations to Sheen and Lundberg on their new bundle of joy!