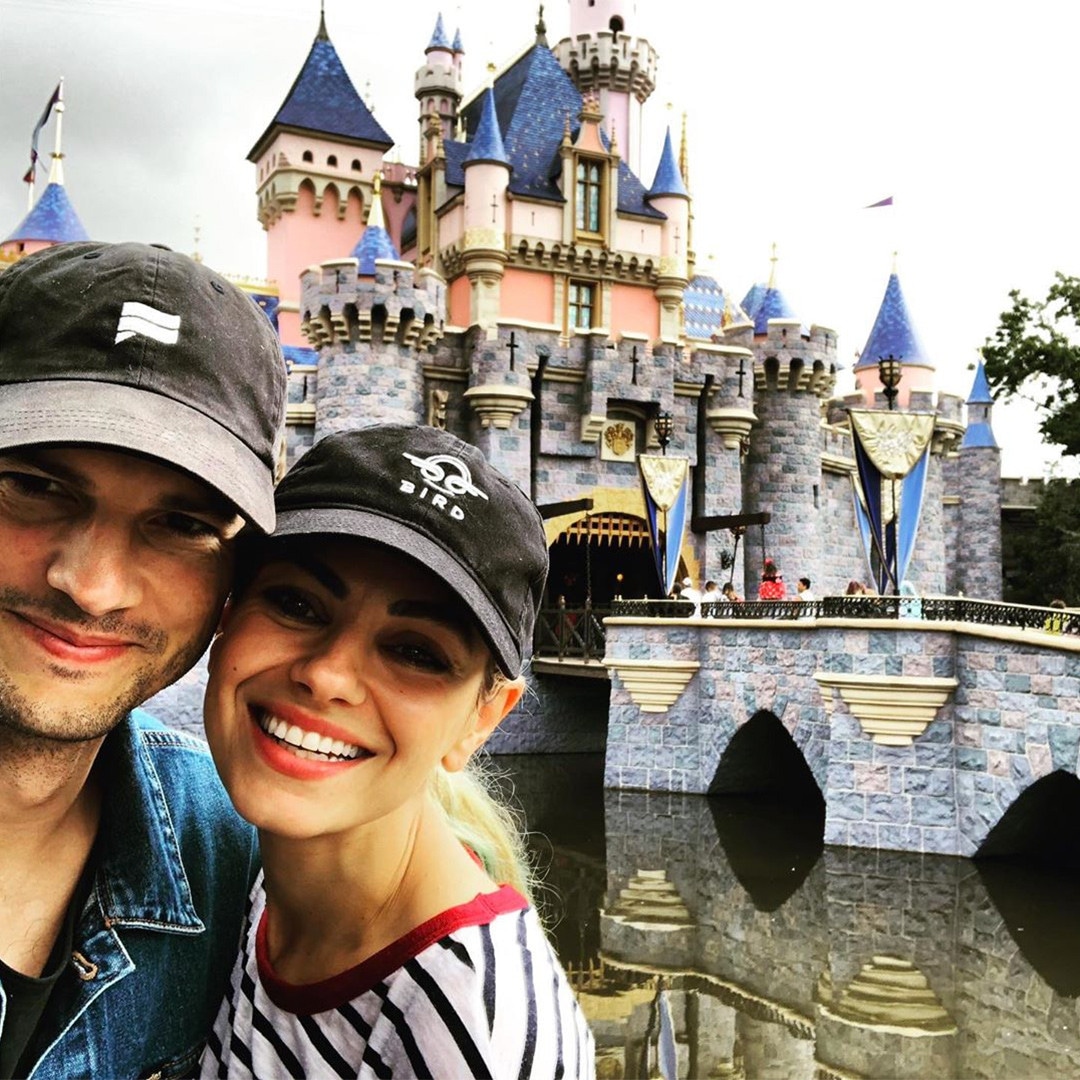 Instagram / Ashton Kutcher
Ashton Kutcher and wife Mila Kunis are not letting the drama surrounding Demi Moore get to them, and opted to spend the weekend with their kids at the Happiest Place on Earth.
On Saturday, fans spotted the couple in Disneyland with their daughter Wyatt and son Dimitri, 2, on Saturday, two days before their little girl turns 5 and several days after the actor's ex-wife released a tell-all book that details some shocking claims about him and their marriage.
Kutcher posted on his Instagram page on Sunday a selfie showing him and Kunis smiling in front of Sleeping Beauty's Castle. The pair's kids are not shown. Kutcher and Kunis are notoriously private and have kept their children off social media.
"Magical weekend @disneyland An imagination tinderbox," he wrote. "That Walt guy had a vision."
Moore and Kutcher were married between 2005 and 2013. In her memoir, Inside Out, the actress reveals that she suffered a late-term miscarriage during their relationship, which prompted her to start abusing alcohol, and also claims the actor cheated on her and that she fulfilled the actor's threesome fantasies.
After she made headlines over her book and drew much attention to the actor, he opted to bite his tongue.
"I was about to push the button on a really snarky tweet," he tweeted last week. "Then I saw my son, daughter, and wife and I deleted it. [heart emoji]"
"Life is good - Larry Kutcher," he added.
A source later told E! News, "The unwanted attention has been hard to deal with. [Kutcher and Kunis] have no interest in being dragged into the spotlight or reliving the past. Ashton knew it was coming and he did have a heads up. But of course he would prefer not be brought into this."
"Demi was always very private so it came as a surprise that she wanted to air all of her dirty laundry and have so much focus and attention on her personal life," the source added. "Mila and Ashton are just riding out the media attention and know it will die down soon."
Moore has not commented.