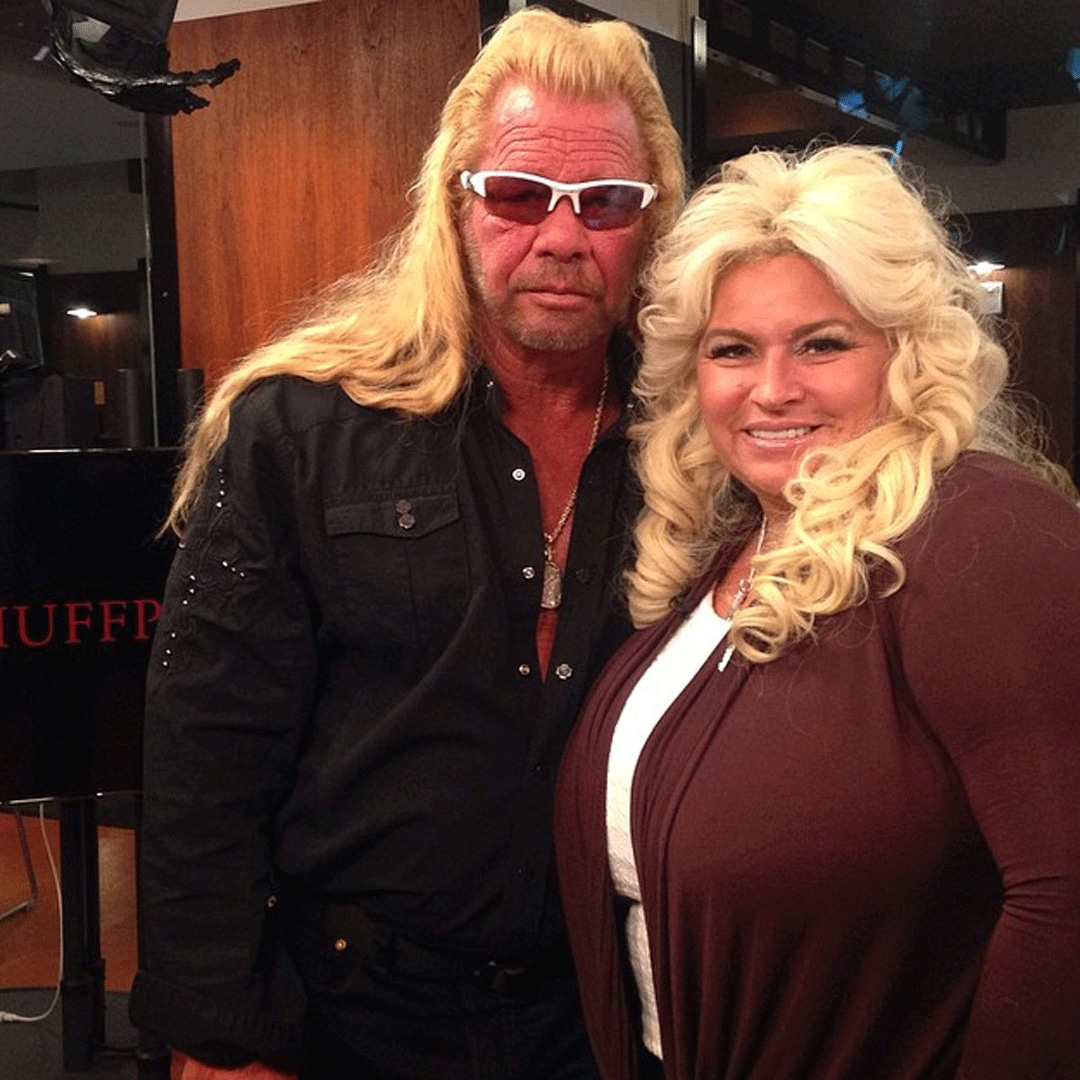 Instagram
Duane "Dog the Bounty Hunter" Chapman is dealing with a life-threatening health condition of his own, months after losing his wife Beth Chapman to throat cancer.
Earlier this month, Dog, 66, was hospitalized briefly after a heart emergency. In an interview on The Dr. Oz Show, set to air on Monday, he reveals that he suffered a pulmonary embolism in the heart, an artery blockage typically caused by a blood clot.
"You're a ticking time bomb," Dr. Mehmet Oz tells Dog. "You're not going to be here with the heart the way it is right now. Fear of death is normal. I'm surprised you don't fear death when you're chasing after convicts. But when you run away from doctor, that means you have to do your own doctoring."
"I said after Beth left, 'I'm not afraid to die,'" Dog replies. "Oh, I was afraid to die. I said, 'Please let go of my heart, honey. Quit squeezing my heart.' So I take that back. I'm not afraid to go. I don't want to."
On the episode, Dr. Oz takes Dog's blood pressure and it's high.
"Hypertension is the biggest ager of all," the doctor says. "It's like a fire hydrant that's popped off its lid and is squirting water, scraping off that delicate lining of your arteries. Your body's gotta heal that and you're using the bad cholesterol that you have to heal it."
"And that's smoking again, right?" Dog asks.
Dr. Oz confirms it is, as are not getting enough sleep, a bad diet and stress.
"I understand that you're having it, but your body's committing suicide without you realizing it," he tells Dog.
Dr. Oz tells Dog he will work with him and his family to improve his health.
He also asks Dog what he thinks Beth would say if she knew what he was going through.
"Well, my parrot died about two months before Beth left me and I was crying and she said, 'Why are you crying? It's a bird.' I said, 'Cause I loved him.' She said, 'Big Daddy, you're gonna be so sad when I die,'" Dog recalled, tearing up. "'Then it's gonna be OK.' She said, 'The Bible says 'Time heals all wounds'' and I looked and that's not in there."
"And she said, 'With time, it'll get better. But don't you ever take my name off your chest,'" Dog said, displaying his tattoo of her name. "I promise you, honey, I won't."