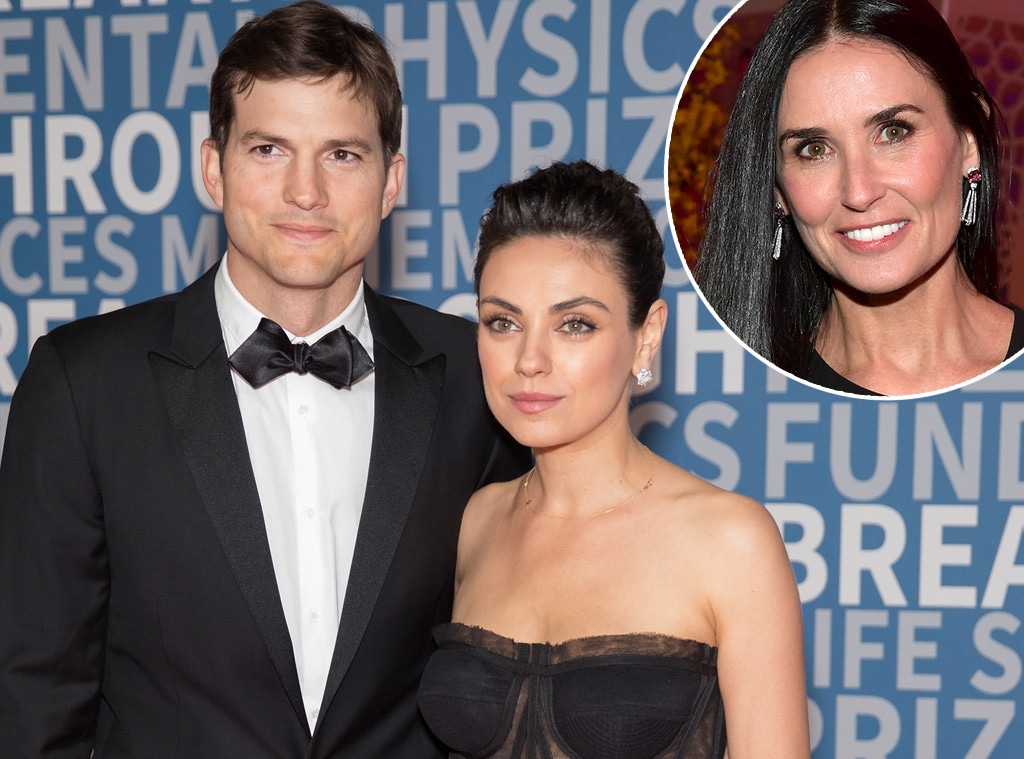 Miikka Skaffari/Getty Images, Amy Sussman/Getty Images
Demi Moore's memoir isn't exactly a page turner for everyone in Hollywood.
Ever since the A-list actress released her book Inside Out this week, pop culture fans have been fascinated by all the headlines surrounding her professional and personal life.
One topic making news is Demi's relationship with ex-husband Ashton Kutcher.
Even though the That '70s Show star has a happy life with Mila Kunis and their two kids, the public revelations aren't exactly a welcome addition to the couple's life.
"The unwanted attention has been hard to deal with. They have no interest in being dragged into the spotlight or reliving the past," a source shared with E! News. "Ashton knew it was coming and he did have a heads up. But of course he would prefer not be brought into this."
Our insider added, "Demi was always very private so it came as a surprise that she wanted to air all of her dirty laundry and have so much focus and attention on her personal life. Mila and Ashton are just riding out the media attention and know it will die down soon."
In various chapters of Inside Out, Demi writes about having threesomes with her then-husband. She also claims Ashton cheated on her during the relationship.
But in an interview with The Wall Street Journal, Demi admitted that she spoke to her ex-husbands before the book came out and its intent wasn't malicious. But whether they will read it or not is a mystery.
"I'd definitely like to engage with them before it comes out," she told the publication. "I have a sensitivity to anything that might make them uncomfortable. I had no interest in anybody being a bad guy."
Demi also told Diane Sawyer, "I really know that there are parts of what occurred with this relationship ending that were a level of devastating for me that wasn't really just about that relationship. It was really about my whole life."
Despite a cryptic tweet from Ashton earlier this week, both the actor and Mila are trying their best to stay quiet.
And according to our source, Mila is more than caring to her man behind the scenes.
"Mila is very supportive and understanding. It was a different time in Ashton's life and feels like a lifetime ago for all of them," our source shared. "They have moved on from all of that and have a completely different life now with their kids and family."