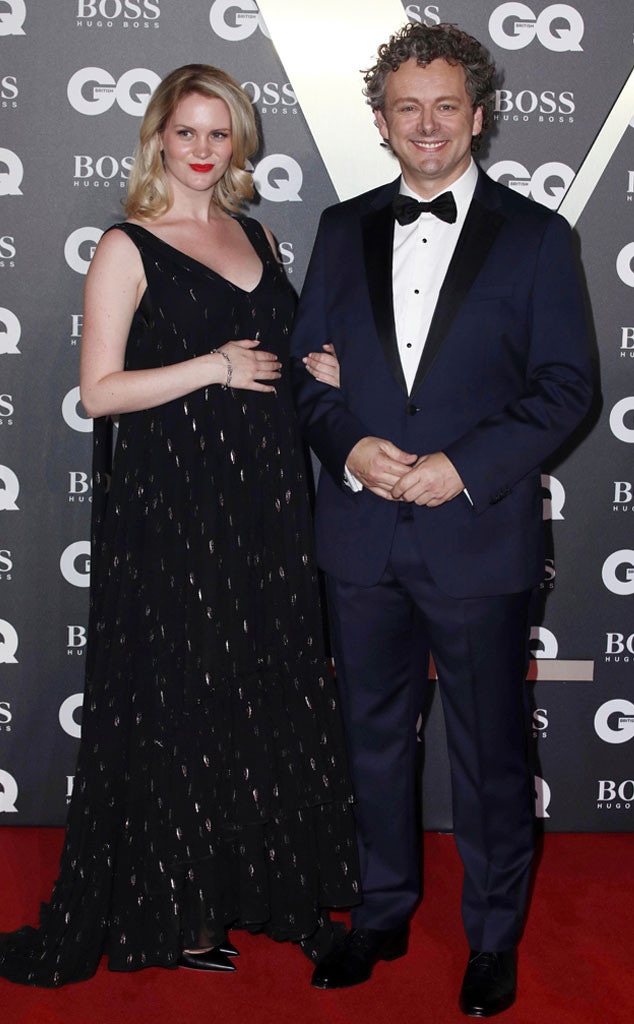 Grant Pollard/Invision/AP/Shutterstock
Michael Sheen is a dad again!
The 50-year-old actor and his girlfriend Anna Lundberg, 25, have welcomed a baby girl, according to People. His dad Meryick Sheen told the Daily Mail Online. "We are thrilled to bits," Meryick told the publication, "Over the moon."
Though this is the couple's first child together, the Good Omens actor shares daughter Lily Mo Sheen, 20, with ex Kate Beckinsale. "I left 20 years between them because I wasn't sure," he recently joked on Late Night With Seth Meyers. "I wanted to try it out first."
And a lot has changed since his first go-round. "Now, you put car seats in the car first," the actor told host Seth Meyers. "It used to be you just wrestled with a seat belt like a bear, like Leonardo DiCaprio in The Revenant. But now it's easy."
Michael and Anna first announced their exciting news back in July. 
"Very happy to let everyone know that my partner Anna and I are expecting a little angel of our own," he shared on Twitter. "(Just to be clear - we're having a baby!) #nottheantichrist."
Shortly after, his Amazon Prime show took to social media to send their well wishes. "Just don't let the @chattering_nuns deliver your little angel," the Good Omens account wrote. "Congratulations, @michaelsheen! #GoodOmens."
Facebook; Slaven Vlasic/Getty Images
The duo have been linked since May, though several fans thought he was dating comedian Aisling Bea. A rumor he recently shut down.
"Wouldn't normally respond to this kind of thing but for the sake of people I love and who have more important things to focus on right now," he wrote. "I was single from the beginning of last summer until I met my partner Anna who is now going to have our baby."
Congrats, Michael and Anna!