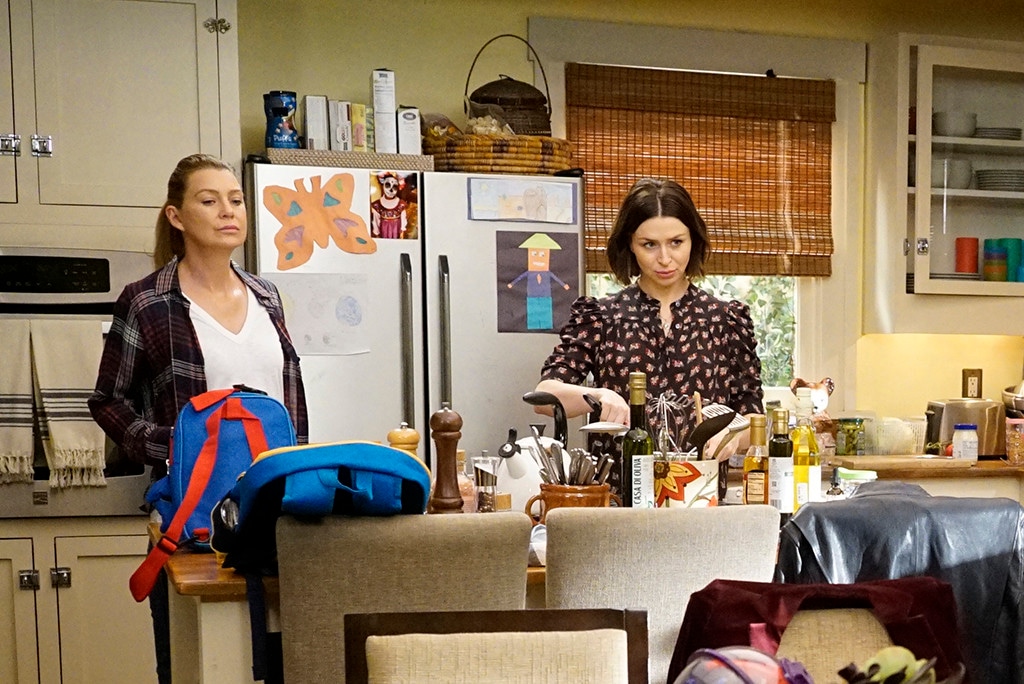 ABC
The nightmare of summer is over, and now we are back where we belong, in the comforting arms of Grey Sloan Memorial Hospital. 
Only it's not quite as comforting as before. Meredith Grey no longer works there, and neither does Richard Webber or Alex Karev. Maggie and Jackson are a mess, Amelia's pregnant, Teddy's struggling through maternity leave, and Tom Koracick is now in charge of the hospital, much to Bailey's chagrin. And Bailey was already feeling quite a bit of chagrin! 
And just as showrunner Krista Vernoff promised time and time again, the new changes were not all just resolved by the end of the episode. Alex and Richard are getting new jobs at a new and terrible hospital. Meredith might lose her medical license, along with her job. Everything is weird, man. 
It was a roller coaster of an episode to say the very least. That's what tends to happen when you span four weeks in just an hour. 
Much of the time was tracked through the recovery/decline/recovery of a man who Jackson saved in the fog when he went missing in the finale. Turns out a rockclimber had saved her husband by catching his rope when he fell, holding on for hours despite the deterioration of her own arm. She held on, but Maggie and Jackson couldn't. They were fully broken up by the end of the hour, declaring that they don't even like each other at all anymore, and Jackson appears to be moving on with Vic, of Station 19.
We were worried Jo and Alex would go in that same direction, and Jo even gave Alex an out as she checked into a treatment facility. He thought about it, but Richard brought him back to his senses and when he picked her up at the end of 30 days, he re-proposed. 
Koracick was definitely upset about Teddy dumping him for Owen, but he covered it up by just being kind of an ass—an ass who was then promoted to be in charge of all the Fox Foundation hospitals by Catherine (who needed help and who's also real mad at Bailey for firing everybody). 
Bailey is generally having a really bad time, because everybody is real mad at her for all the firings. Apparently multiple unnamed doctors quit in protest, so it seems like she might have to change her mind eventually. 
Teddy is also having a bad time, living in a hotel room after the birth of her baby because she refuses to live in Owen's Amelia-filled house, so now Owen is listing his house. 
And Amelia, who was just on her way to ask Karina to join her and Link in a threesome, discovered she actually was just pregnant and horny. Surprise! 
Anyway everything's crazy, but that's just how we like it. 
Grey's Anatomy airs Thursdays at 8 p.m. on ABC.