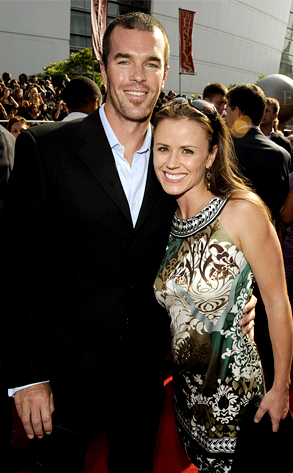 Kevin Mazur/Getty Images
You really can find the father of your children on national TV.
Onetime Bachelorette Trista and her hubby Ryan Sutter, whose 2003 nuptials and subsequent baby-making proved to prospective dating-show hopefuls that it can be done, have welcomed their second child.
Daughter Blakesley Grace Sutter was born Friday at 1:23 p.m. in Colorado, weighing 6 pounds, 2 ounces and measuring 19 inches.
"She's healthy. Everything is really good," Trista tells Life & Style.
Blakesley joins brother Maxwell Alston, 1 1/2, in the family's brood.
Trista and Ryan met and decided they were a match on the inaugural season of The Bachelorette in 2003 and tied the knot that December. More than 26 million viewers were in attendance at Trista & Ryan's Wedding on ABC.