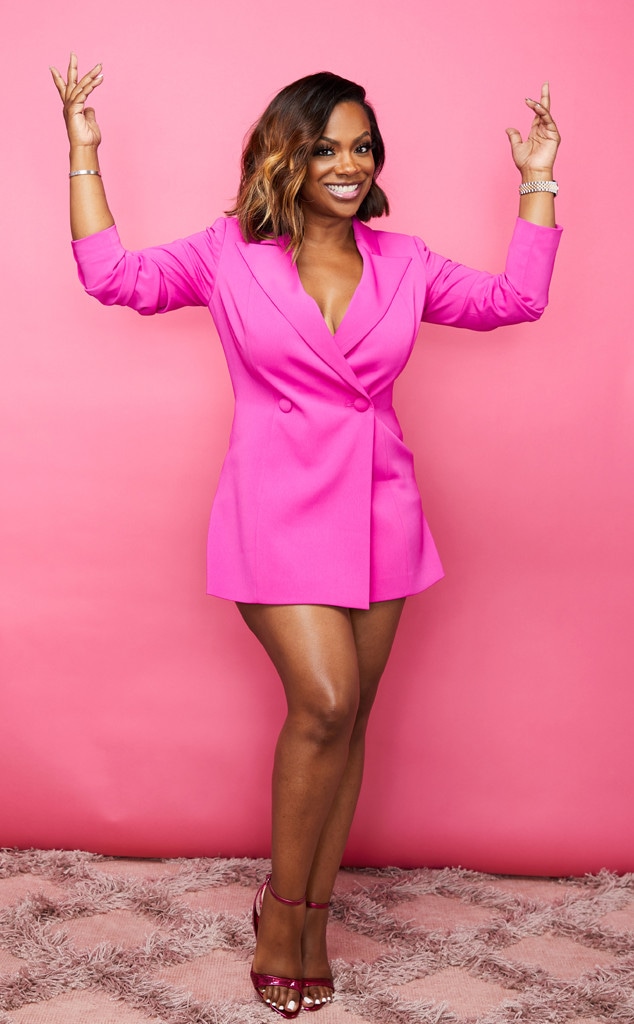 Sara Jaye Weiss/Shutterstock
Congratulations are in order for Kandi Burruss.
The Real Housewives of Atlanta star is expecting her third child via surrogate, Bravo reported Thursday afternoon.
Earlier this year, the reality star expressed hopes to expand her family with husband Todd Tucker in the months to come.
"It was a blessing we was able to get [our son] Ace through IVF, but in the process of doing IVF, we still have two more embryos. And with that being said, as soon as we had Ace, we knew that we would want to possibly use our other embryos, but I had a high-risk pregnancy last time, so that's why we decided we would consider surrogacy," Kandi explained to The Daily Dish. "Todd and I are both nervous about it. I think it's easier for Todd to handle or deal with because as a man he's used to somebody else carrying the baby."
She continued, "But for me it's a little bit harder for me to deal with the thought because I'm supposed to carry my own kids in my mind. But, hey, with science, it's made other options to be able to make it happen."
Kandi also met with Andy Cohen for advice on the surrogate process after he welcomed a child in February 2019.
"I had made a comment. I said something like, 'I guess I'm gonna have a baby mama.' And he said to me, 'Don't you ever say that because you are the mother,'" Kandi recalled during an appearance on Busy Tonight. "'And to say she's your baby's mom is taking away from you.' It made me feel better."
The Grammy-winning Xscape member is also the proud mom to 17-year-old daughter Riley. Todd also has a daughter named Kaela from a previous relationship.
Earlier today, E! News obtained the season trailer for the brand-new season of Real Housewives of Atlanta.
Cynthia Bailey, Eva Marcille, Kandi Burruss, NeNe Leakes and Porsha Williams will join Kandi for a season filled with big changes including engagements and a divorce.
And while the drama may be fresh, Kandi's love for her family isn't going away anytime soon.
Real Housewives of Atlanta returns Sunday, November 3 at 8 p.m. only on Bravo.
(E! and Bravo are part of the NBCUniversal family)