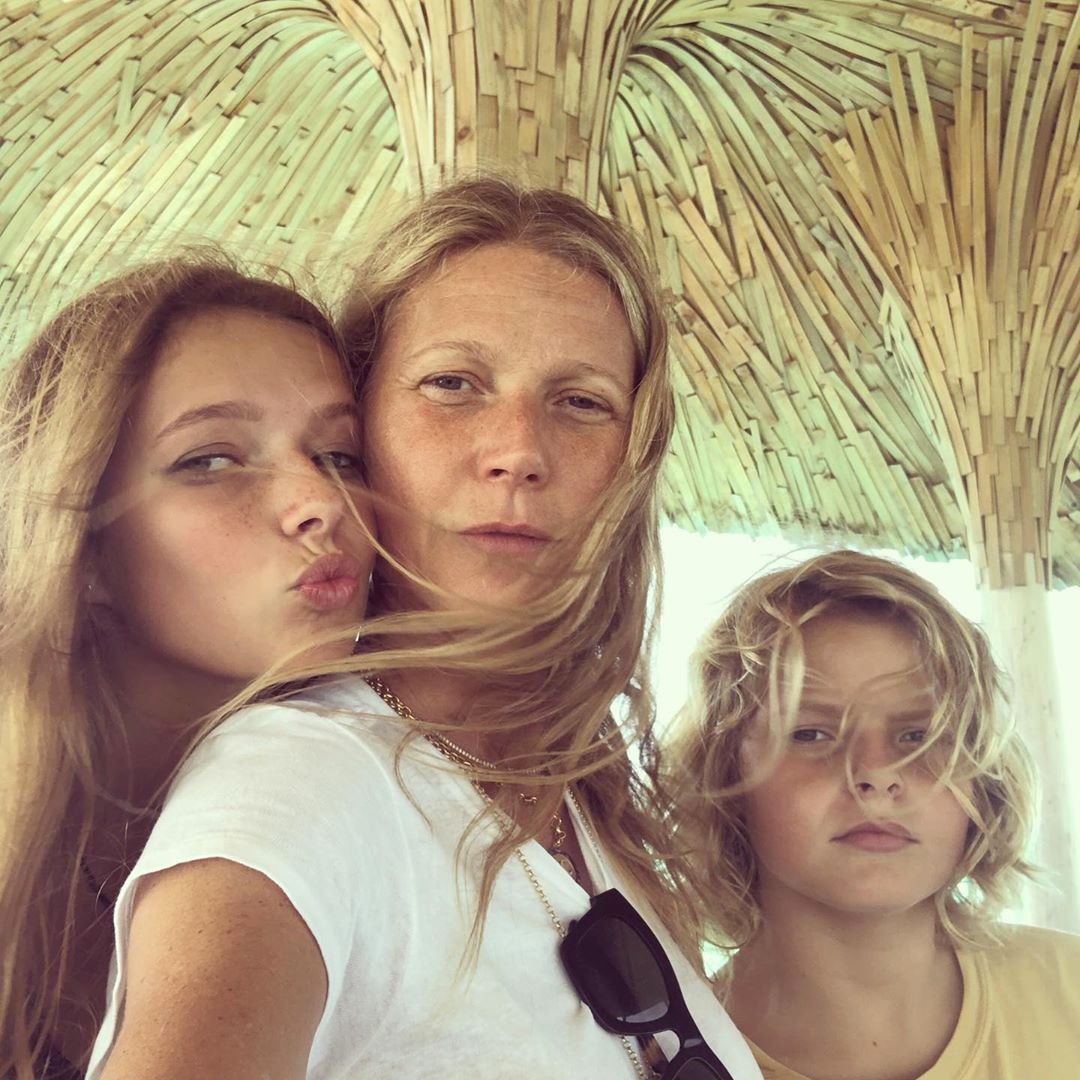 Instagram / Gwyneth Paltrow
"Sorry America!"-Gwyneth Paltrow
The Politician star and Goop mogul gave Today a reason for its 7-second delay on Thursday when the star got to chatting about raising teenagers. Paltrow and ex-husband Chris Martin are parents to 15-year-old daughter Apple Martin and 13-year-old son Moses Martin. 
Chatting with Savannah Guthrie, who is a mom to two kids under 6 years old, the co-anchor wondered what to expect down the parenting pipeline. 
"It's the best," Paltrow insisted. "They're really coming into themselves. They're hilarious. They're smart. They can talk. They can sort of muse about things—it's the greatest."
However, the actress also candidly acknowledged the challenges. "Yeah, they can be kind of, you know, dicks once in a while," she said, spurring the show to bleep her. 
"We don't usually put a 7-second delay on when Gwyneth comes on," Guthrie added. 
"Sorry about that," Paltrow quipped. "Sorry! Sorry America!" 
On a more serious note, the star also explained how having a daughter influenced her decision to help reporters investigating Harvey Weinstein. 
"I was really scared. Society had shown us only basically examples where women coming forward ended up not being advantageous for the woman, but I really felt like it was time," she told Guthrie. 
"I think also having a teenage daughter that's the love of my life and worrying about her going into the workplace and feeling like if there was ever a chance that there could be a cultural shift on this stuff, I wanted to participate in," she continued. 
"I never could have imagined that collectively a shift this seismic wuld happen, but I feel proud that I have a small part in it."
(E! and NBC are both part of the NBCUniversal family.)