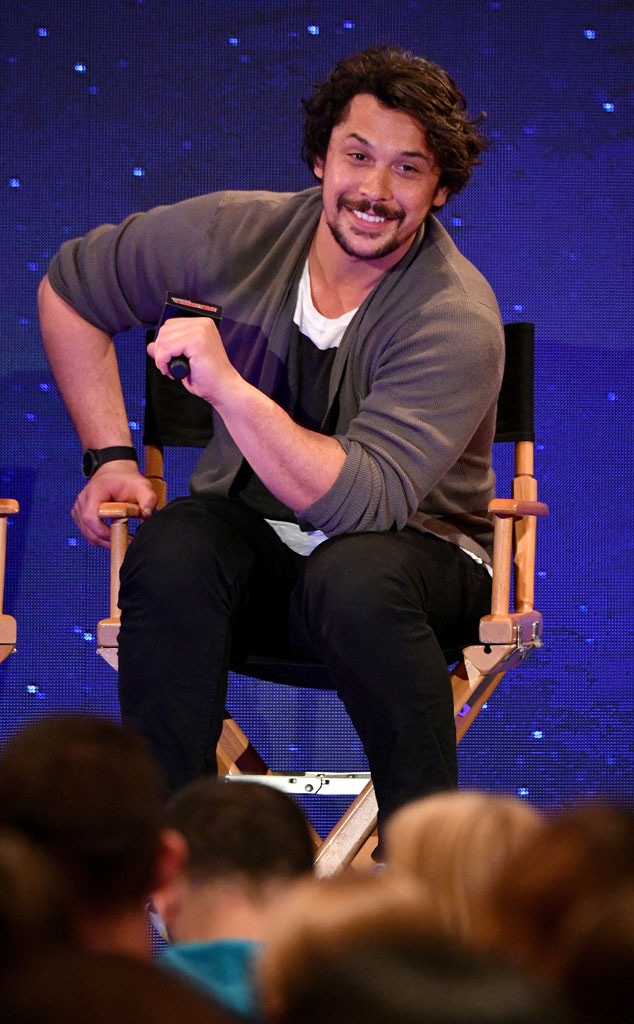 Dia Dipasupil/Getty Images for New York Comic Con
The 100's Bob Morley is ready to open up and share his truth.
Taking to social media on Wednesday, the 34-year-old actor posted an inspirational message to help those who might be suffering from suicidal thoughts. Since September is National Suicide Prevention Awareness Month, Morley used his platform to talk about his past struggles with suicide and depression.
"#SuicideAwarenessMonth has given me the courage to share my truth," he began his caption on Twitter. "This message may hold emotional cues for some, which is the last thing I want to do. We must break the stigma and the shame surrounding such an important issue. be well be kind."
Additionally, in that same tweet, he shared a longer message. "I'm frightened to say this but here goes: In my life I have attempted suicide more than a handful of times. Death is just as terrifying for a depressed person as it is anyone," the statement read. "I have been lucky enough to make it through, with my life intact."
He continued, "But living day to day, scared of your own thoughts, is no way to get by. SI is not the answer, suicide is a permanent solution to a temporary problem. Please, please find the courage to be brave and reach out. It's mortifying and scary, but dig deep, there is more compassion in yourself and the world than you are aware of."
Additionally, the 34-year-old actor's wife and co-star, Eliza Taylor, whom he married earlier this year, also took to social media to share her love and support for her husband. "I am the proud wife of someone with a mental health condition," she posted on Twitter. "One thing has become fundamentally clear to me in the media of late–The stigma surrounding mental health is ill informed and negatively geared."
The actress added, "My husband works day in and say out on his own mental health, not only for him, but in the hope that he can help others who are suffering. I could not be prouder."
In her message, she left her fans with one important note. "I encourage all of you, as I know more than one of you has been touched by this illness, to ask your loved one how they are doing today," she wrote. "And to seek a higher understanding of their condition, whether it be through reading, going to support groups or (most importantly) just listening."
"We can change the stigma surrounding mental health," she said, closing her statement.
This isn't the first time Morley has opened up about his mental health struggles. Back in February, people criticized The Blinder star for his image, which made him speak out about his depression.
"'Fat shame' me all you want, knee surgery, not being able to walk and depression that ensues doesn't come close to your opinions," he said on Twitter. "Love and respect, be kind, be well."
This article has updated in the wake of Morley's response to the headline, which he believed implied "secrecy and evokes shame." E! News agrees with him and appreciates his strength and vulnerability in sharing his story.
If you or someone you know needs help, please call the National Suicide Prevention Lifeline at 1-800-273-TALK (8255).