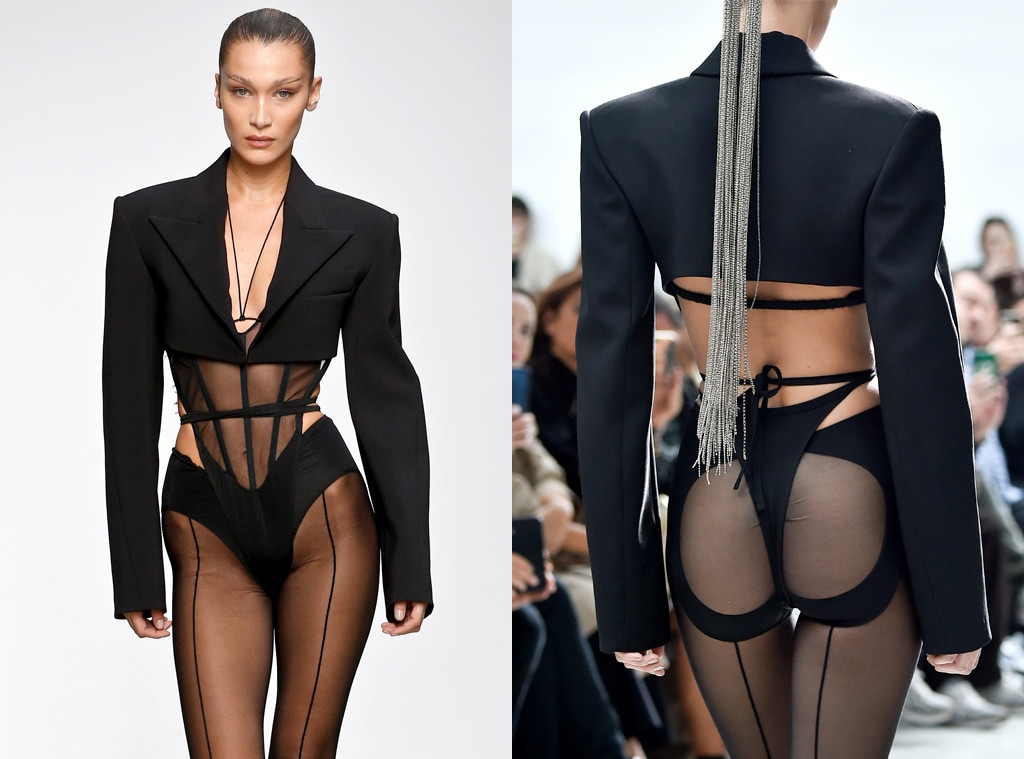 Getty Images
Bella Hadid has bared her bum. 
With Paris Fashion Week underway in the city of light, the supermodel popped up on the runway at Mugler's fashion show on Wednesday donning a design that would naturally spark headlines. 
The ensemble consisted of a cropped blazer over a sheer backless bodysuit that included seamed stockings down the legs. On top, the star had on a pair of bottoms with butt cut-outs and a thong from the bodysuit on top. 
"Afternoon tea," she quipped of the sexy look on her Instagram Story. 
The star also reshared a video of herself on the runway posted by Sami Miro, who wrote, "You were not playing with those butt straps."
Of course, as a model, Hadid has sported a seemingly endless array of designs down runways over the years and is no stranger to risky ensembles. 
In fact, she's also rocked plenty of them off the catwalk, from hip-high slits on the red carpet to pasties for an after-party. 
Revisit Hadid's daring looks with E!'s gallery below!