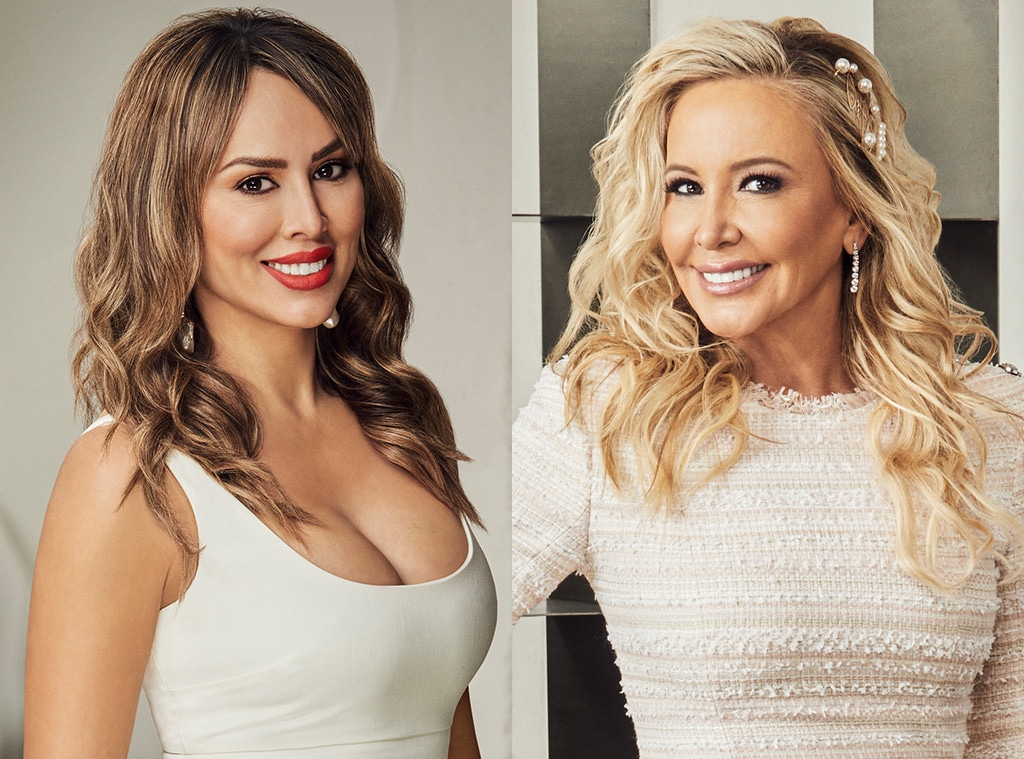 Tommy Garcia/Bravo
Shannon Storms Beador had a bowl on her head. Kelly Dodd then hit her with a mallet. Since it's The Real Housewives of Orange County, this moment of mischief became a big deal.
In the Tuesday, Sept. 25 episode of RHOC, viewers learned what happened when Shannon and Tamra Judge went to see the doctor so Shannon could make sure her brain wasn't bleeding. They also saw Kelly's reaction to everything.
"What the f—k is wrong with you Tamra? You know she's f—king full of s—t. They do a cat scan on you? They see you have a loose screw in your f—king head?" Kelly said in the episode.
What followed was even more shouting. But Kelly said she wasn't out of control.
"Absolutely not," Kelly said when Andy Cohen asked her that. "They were. They were absolutely scheming. They were manipulative…There was no hitting on the head. I wish I had did it harder."
In a rapid-fire question round on Watch What Happens Live with Andy Cohen, Kelly was asked about past behavior and if she regrets any of it.
Does she regret sending Vicki Gunvalson a pig emoji video message? Nope.
Does she regret saying Vicki looked like a sasquatch at Tamra's party? "She does."
Does she regret telling the other RHOC ladies to f—k off after the "train" rumor came out? Nope.
Does she regret hitting Shannon and later Gina Kirschenheiter? "Nope!"
Her only regrets? Telling Emily Simpson she messed up during her Las Vegas dance and basically anything with her ex-boyfriend Dr. Brian.
Click play on the video above for more.
The Real Housewives of Orange County airs Tuesdays at 9 p.m. on Bravo. WWHL airs Sundays-Thursday at 11 p.m. also on Bravo.
(E! and Bravo are both part of the NBCUniversal family.)