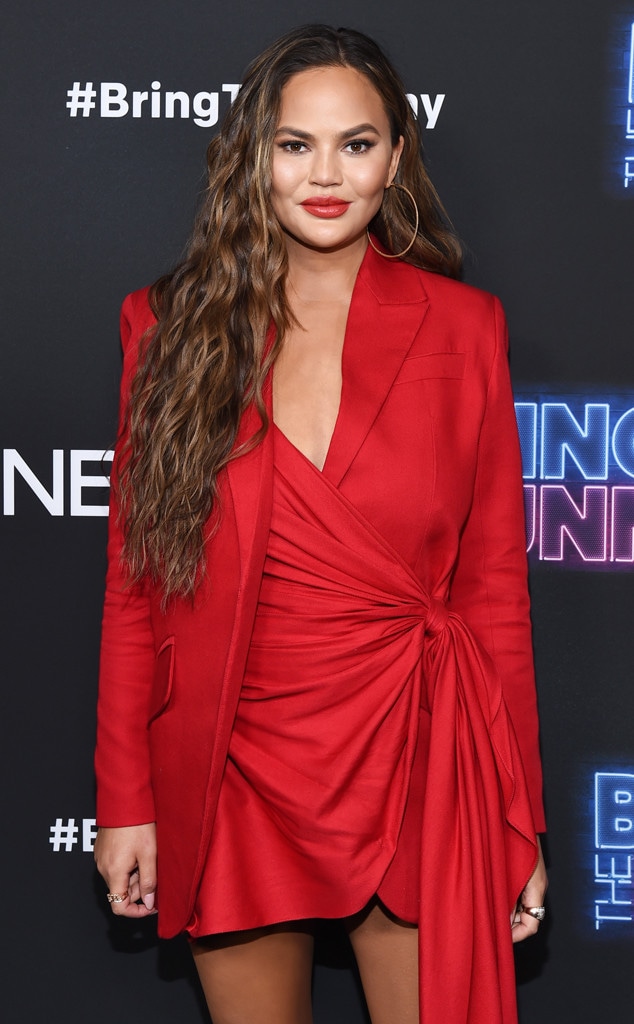 Amanda Edwards/WireImage
Chrissy Teigen continues to slay and inspire us!
The non-profit Baby2Baby, which provides children living in poverty with diapers, clothing and other basic necessities, announced that the TV personality and mother to daughter Luna and son Miles is the recipient of the 2019 "Giving Tree Award." Teigen will be presented with the award at this year's Baby2Baby Gala presented by Paul Mitchell. The gala will be held on November 9, 2019 in Los Angeles. 
Every year, Baby2Baby honors a mother who uses their social platform in the public eye to advocate and support the families and children that the organization serves. We all know the Bring the Funny judge is no stranger to using her profile for the greater good. 
"I'm incredibly honored to receive the Baby2Baby Giving Tree Award, particularly because the organization is so close to my heart," said Teigen in a press release. "Baby2Baby has given me an opportunity to teach my children the importance of giving back to families struggling with providing their children with the most basic necessities." 
For almost a decade, Baby2Baby has distributed over 70 million items to children in homeless shelters, domestic violence programs, foster care, hospitals, and underserved schools. The organization serves hundreds of thousands of children across the country, raising millions of dollars annually to support its mission. 
In a statement, Baby2Baby Co-Presidents Kelly Sawyer Patricof and Norah Weinstein said they "are so proud to announce Chrissy Teigen as our 2019 honoree for her commitment to children in need." 
"Not only does she use her platform to shine a light on children living in poverty, but she walks the walk and has given back to Baby2Baby in every conceivable way, from providing financial support to donating her own children's items to the kids in our program," they added. 
Watch:
Chrissy Teigen on Raising Two Kids Under 4, Potty Training & More
In 2017, Teigen joined a star-studded roster of Hollywood actresses for the Baby2Baby gala. This year, she'll be the one up on stage receiving an award for her work! 
Past honorees of the "Giving Tree Award" include Amy Adams, Jennifer Garner, Jessica Alba, Kerry Washington, Drew Barrymore, and Gwyneth Paltrow. 
In addition to Paul Mitchell, event sponsors include Nordstrom, Prada, Volvo Cars and Kayne Anderson Capital Advisors Foundation.
 Congratulations, Chrissy!