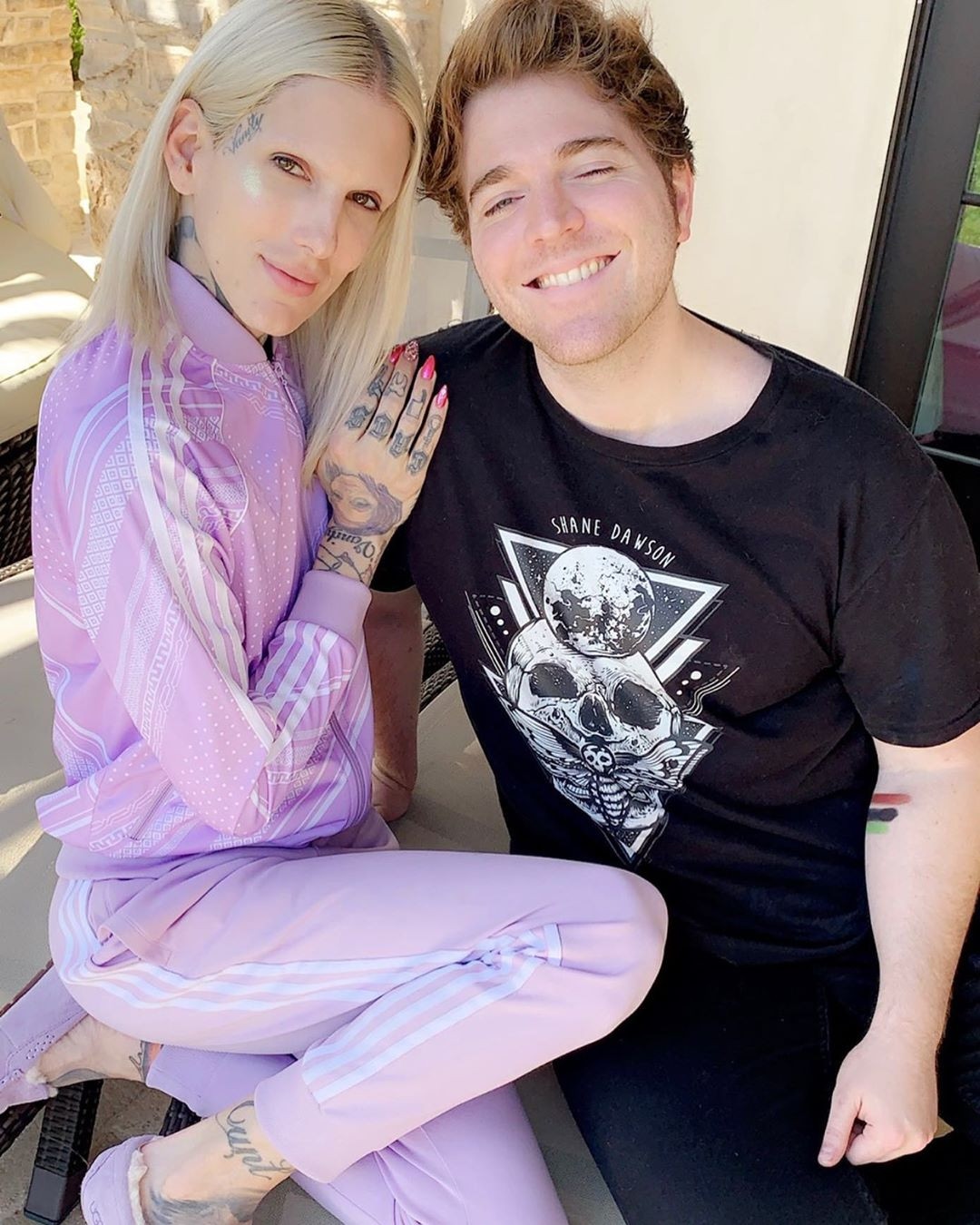 Instagram
Jeffree Star and Shane Dawson have had the YouTube community waiting with bated breath, but the highly-anticipated trailer is finally here. 
On Tuesday, the two vloggers dropped the trailer for the series, "The Beautiful World of Jeffree Star." A somber performance from American Idol star Catie Turner opens the four minute video, before switching to numerous clips of meetings, travels on private jets and candid moments. In short, the trailer served its purpose: it left fans wanting so much more.
But the parts that had fans in a state of pure excitement was when Shane cried as he watched Tati Westbrook and James Charles address their feud on their respective channels. As a member of the tight-knit beauty community, Jeffree played a small role in the controversy, but neither Shane or Jeffree commented on the matter at length.
On his Instagram Story, Jeffree said that he, Shane and their friend Andrew Siwicki have been filming the series since January. While he didn't share much besides the release date, Jeffree did say that the "whole premise of this series is so important for the makeup industry."
"Saddle up," he warned.
But even after the release of the trailer, it's still unclear what exactly the series will explore. Shane and Jeffree have kept the content under tight wraps for most of the year, aside from the occasional hint that they're filming, which only adds to the hype surrounding the project.
Although, some eagle-eyed viewers believe that their project is centered around a makeup collaboration. In January, Jeffree patented "Conspiracy" for an upcoming cosmetics line. If the rumors are true, then the pig-shaped mirror and bag in the video could be part of their project together.
Nonetheless, people can't wait to see it when it drops on October 1st, especially considering the success of Shane's series in which he switched lives with Jeffree. In those vlogs from August 2018, fans applauded Shane for peeling back the curtain on Jeffree's mysterious life. 
Since then, Shane has done video exposés on YouTubers like Jake Paul and Eugenia Cooney.