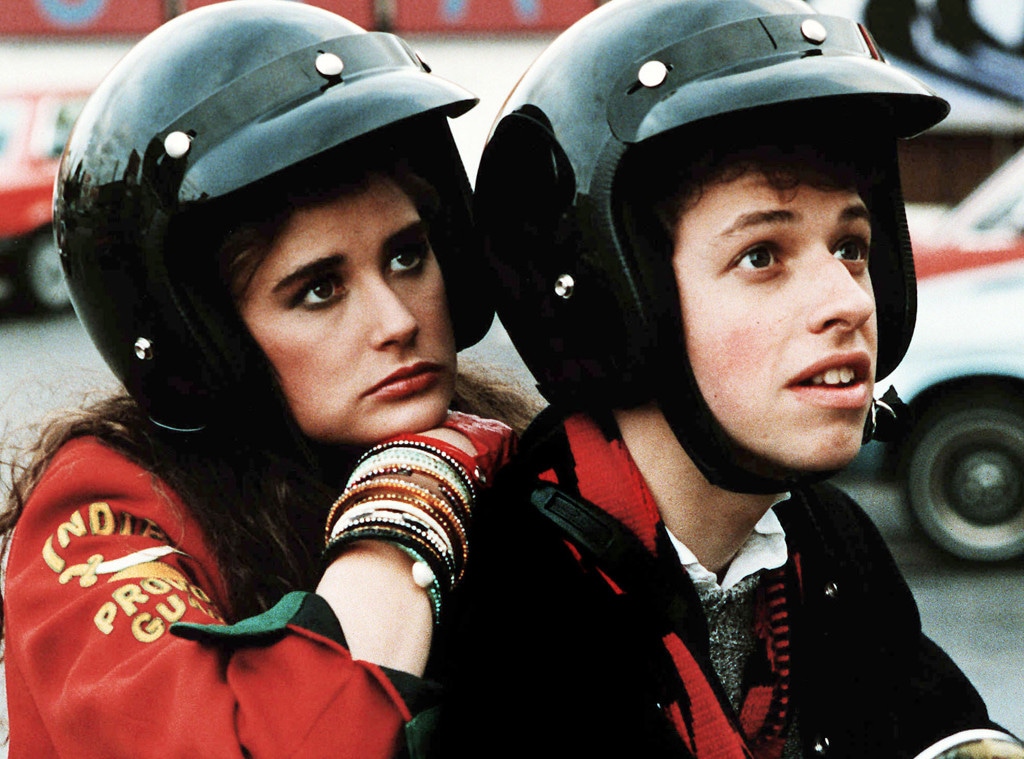 Columbia/Kobal/Shutterstock
Jon Cryer is setting the record straight on his virginity, or lack thereof. 
How did this become a topic of conversation, some may ask? Well, it all started when Demi Moore somberly revealed that she took the Two and a Half Men star's virginity when they worked together on No Small Affair. In her new memoir Inside Out, she shared, "I played a young nightclub singer, and Jon Cryer played the nineteen-year-old photographer who falls in love with her, in his first movie role. Jon fell for me in real life, too, and lost his virginity to me while we were making that movie."
While her first claim was shocking enough, Demi added another layer to the story by revealing that she felt she "stole what could have been such an important and beautiful moment from him."
But now Jon is saying that this was hardly the case.
"Well, the good thing about this is she doesn't have to feel bad about it anymore, because while I'm sure she was totally justified making that assumption based on my my skill level (and the stunned look on my face at the time), I had actually lost my virginity in high school," he tweeted on Tuesday afternoon.
He added, "But she's right the other part, I was over the moon for her during a very troubled time in her life. I have nothing but affection for her and not a regret in the world."
Jon Cryer is just the latest star to be named in Demi's memoir. Demi's ex-husband Ashton Kutcher and her daughters were all discussed at length in the book, with some not so savory secrets coming out in the process. For example, the Charlie's Angels star shared a story about her miscarriage and the subsequent drug and alcohol abuse she suffered as a result.  Moreover, the star delved into the complicated sex life she had with Kutcher. 
But, in a recent interview with Ellen DeGeneres, the star insists that this is all from her point of view and hers alone, so it may come across as biased. "If anyone else in the book, including my daughters, if they see things differently, and in some cases they did—they had some things that they had sensitivity to because it being my story didn't always allow for the context of say things that created the pain they had of when they weren't speaking to me for me to share. It was truly honest about what my experience was."