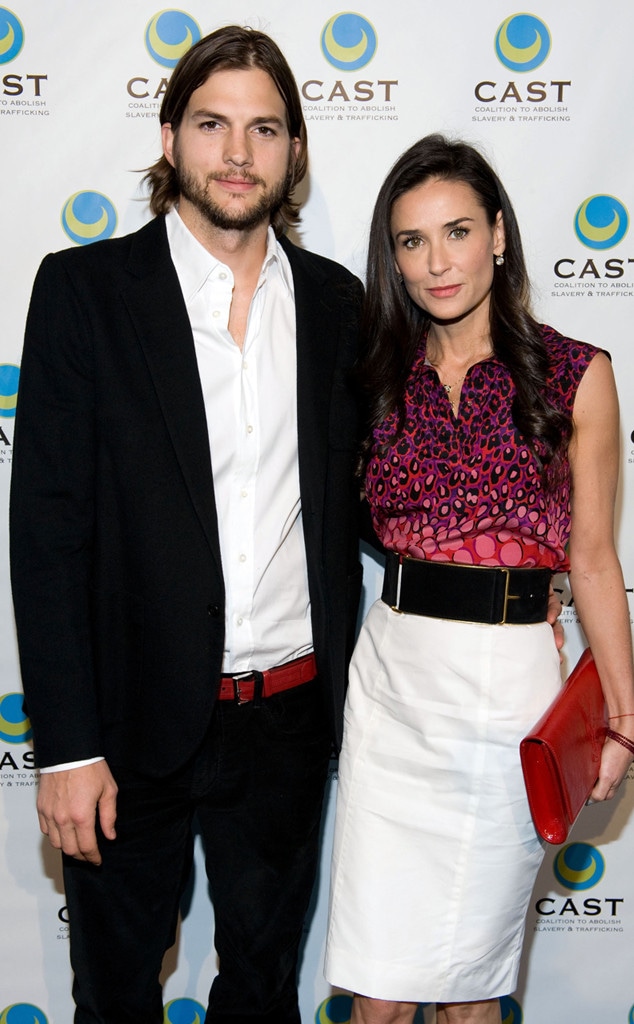 Amanda Edwards / Contributor
Demi Moore is explaining her side of a headline-making story. 
In a newly published memoir, Inside Out, the Golden Globe-nominated actress is opening up about her rollercoaster life and the men in it. As Ellen DeGeneres inquired about in an interview airing on Tuesday, the star wrote of having threesomes with then-husband Ashton Kutcher. She announced their split in November 2011 after tying the knot in 2005 and the That '70s Show alum filed for divorce more than a year later. 
During her sit-down with DeGeneres, Moore carefully explained why she had agreed. 
"I don't think it should be implied that he instigated. I think it was—and again in trying to keep the perspective on my story—he expressed something that was of a fantasy and it was in my efforts to want to please and be what I thought he wanted," Moore said, referencing her earlier comments that the book reflects her point of view. 
The actress acknowledged that, despite underlying problems, she was trying to keep their relationship going. 
"It was a misguided sense of not really wanting to look maybe at the harder question or maybe what was really missing or, in my case, because I really felt like I had created an addiction to him, that my codependency in a way I'd never had before. I never had that kind of attachment."
The star said she spoke to Kutcher before the book came out, but over not nervous about the final product. 
"In a way, I'm nervous for anyone who is in there from a point of view of feeling sensitive and putting myself in their place, but overall, no," Moore told DeGeneres. "I feel so good about the point of view, which for me, this is—I have no interest in blaming or villainizing anyone. The journey in the book is about overcoming."
"In a sense," she continued, "this is my story, my point of view. If anyone else in the book, including my daughters, if they see things differently, and in some cases they did—they had some things that they had sensitivity to because it being my story didn't always allow for the context of say things that created the pain they had of when they weren't speaking to me for me to share. It was truly honest about what my experience was."
Inside Out is available now.