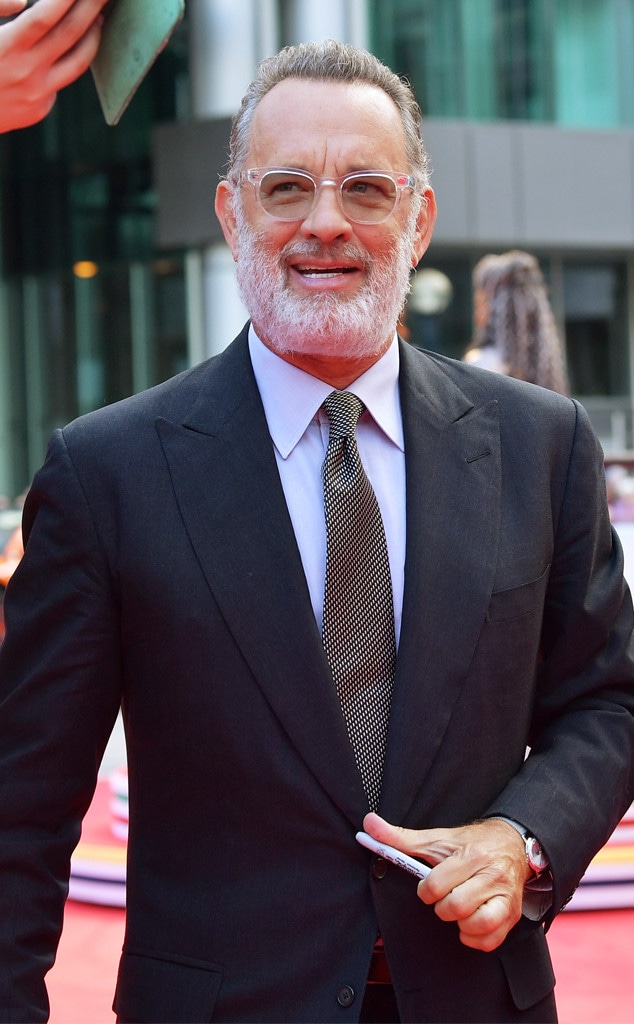 Amy Sussman/SHJ2019/WireImage
Tom Hanks is one of the latest and greatest actors to be honored with the Cecil B. deMille award at the 2020 Golden Globes.
In an announcement, the Hollywood Foreign Press Association revealed that the critically-acclaimed star will be presented with the honor at the 77th annual celebration. "The Hollywood Foreign Press Association is proud to bestow the 2020 Cecil B. deMille Award to Tom Hanks," said HFPA President Lorenzo Soria. "For more than three decades, he's captivated audiences with rich and playful characters that we've grown to love and admire. As compelling as he is on the silver screen, he's equally so behind the camera as a writer, producer and director. We're honored to include Mr. Hanks with such luminaries as Oprah Winfrey, George Clooney, Meryl Streep, Martin Scorsese and Barbra Streisand to name a few." 
He joins last year's recipient, Jeff Bridges, and a long list of other impressive stars who were chosen by the HFPA's board of directors.
It is about time the star is recognized with an award of this caliber. Over the years, the star has racked up a monumental amount of accomplishments, including two Academy Awards, seven Primetime Emmy Awards, four Golden Globes and two Screen Actors Guild Awards. 
Watch:
Tom Hanks Is Rita Wilson's Biggest Cheerleader at HWOF
And people expect more awards to be coming Tom's way with his latest role in the Fred Rogers biopic A Beautiful Day in the Neighborhood. The film is set for release in November, but fans cannot wait another minute to see the film about the lovable Mister Rogers. So far, it has a 96 percent rating on Rotten Tomatoes, which only serves to increase the anticipation of Hanks' fans.
But the high ratings for the film come as no surprise to people who have seen Tom's other films, like Cast Away and Forrest Gump. He can truly do no wrong in the eyes of critics.
Congratulations, Tom!
Fans can see the Big star be honored when the 2020 Golden Globes air on January 5.