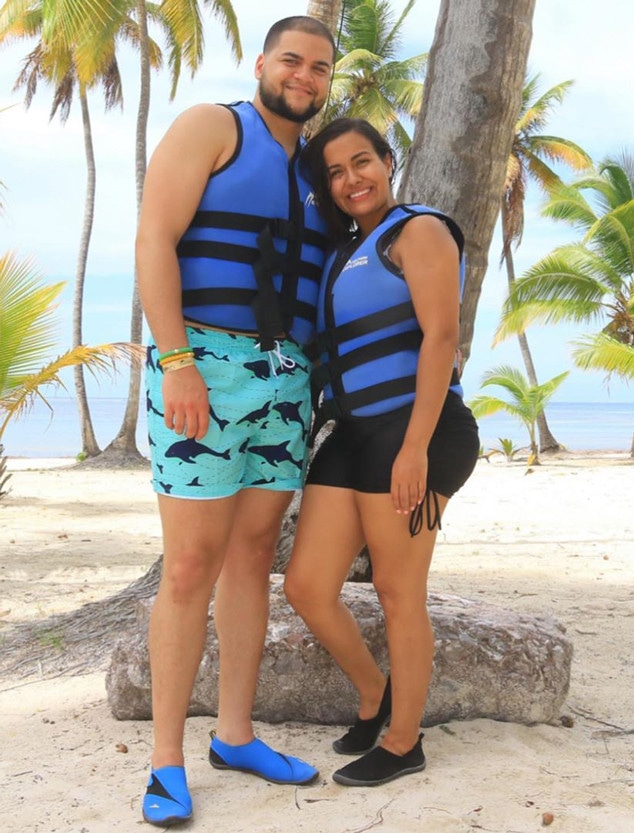 Instagram
Briana DeJesus has dodged a bullet in the romance department.
As Javi Marroquin continues to make headlines for his relationship drama with fiancée Lauren Comeau, one Teen Mom 2 star is speaking out about the headlines surrounding her ex.
"I think it's f—ked up, but I'm just happy that was not me if you know what I mean," Briana explained to E! News exclusively ahead of tonight's all-new episode. "Imagine me, moved to Delaware with my two kids, and he's in the bathroom doing something with somebody else? I probably would have lost it."
She added, "I'm just glad it's not me. I'm so grateful."
Just last month, Javi issued a public apology to his fiancée for betraying her trust. He also confessed to failing as a partner and father amid cheating allegations.
Recently, Briana experienced her own public breakup with John Rodriguez. While the couple tried to keep their romance on the private side, upcoming episodes may give viewers some insight into what went wrong.
"I still don't really know exactly what's going on in our relationship right now. We're not together. We haven't spoken and there's just a lot going on," Briana explained. "I don't know how it's going to play out on television. I still don't know what the real deal is. It's very confusing and hard to talk about."
What's clear is the simple fact that Javi did not influence Briana's most recent breakup. "The timing sucks so bad but it had nothing to do with Javi," she assured us.
And for the time being, dating isn't a priority for the MTV reality star.
"Right now, I just want to focus on my girls. I want to focus on my house. I want to focus on my business," she explained. "I don't have time for a boyfriend right now or try to figure those things out."
Instead, she's focused on expanding her beauty business and keeping any drama in her life to a minimum. As a new season of Teen Mom 2 kicked off, viewers watched Briana's ex Devoin get intoxicated while caring for their daughter.
Reliving the incident reminded Briana that she needs to place boundaries on the father of her first child.
"Nova is never allowed to be with him alone. Right now, that can't happen because I can't trust him," she explained to us. "What upset me the most was that for the past seven years, Devoin has always cried to me that he wanted Nova, that he's a great father and the moment I gave it to him, he took advantage and got intoxicated."
She added, "Not only was I upset and sad but I felt I was disrespected because I give you my trust and you take it away within five minutes. How am I supposed to give you that trust back?"
Find out for yourself when new episodes of Teen Mom 2 air Tuesday nights at 8 p.m. on MTV.