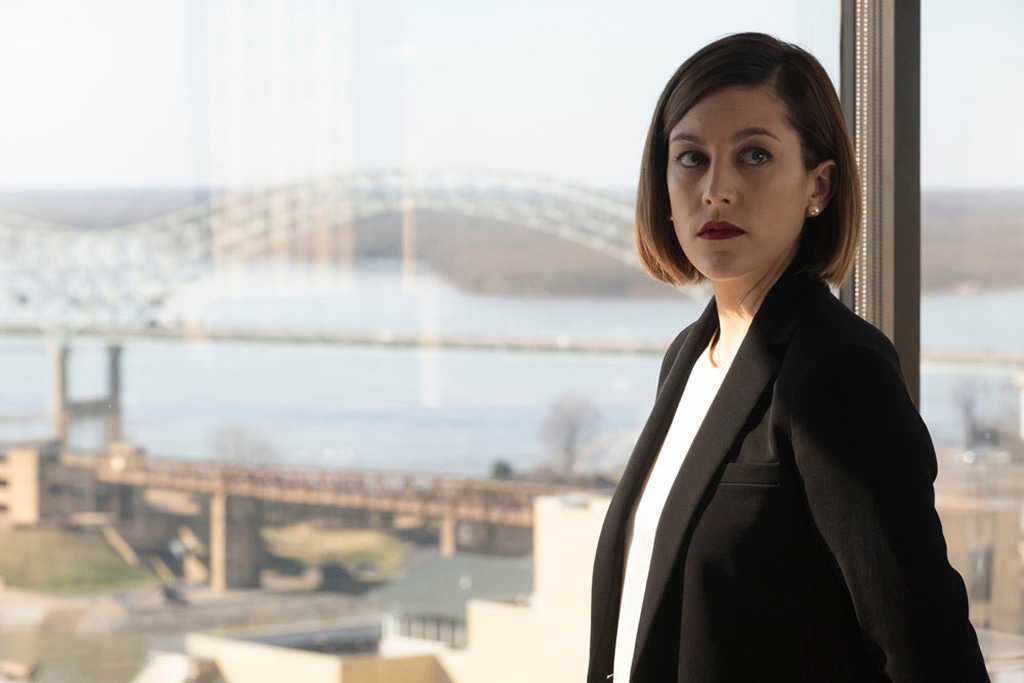 NBC
Tonight, Jimmy Smits is back in the courtroom on the new show Bluff City Law, but he's not alone. 
In the new drama, the TV veteran, known for L.A. Law, NPYD Blue, and The West Wing, goes toe to toe with relative newcomer Caitlin McGee, who more than holds her own.
McGee plays Sydney Strait, daughter of legendary lawyer Elijah Strait (Smits). They had a falling out years before to the point where she basically hates him, and while they used to work together, she has since moved on to representing corporate interests and has become somewhat of a legend herself. 
When her mother dies early on in the pilot, Sydney is visited by Elijah who has realized he wants to spend as much time as possible with his daughter, and asks if she will come back to work for his firm. The problem, she says, is that they're both alphas, and two alphas don't work well together. 
So basically McGee, who has never headlined a show before, is tasked with matching wits with a TV legend. No pressure at all! 
She told E! News that she and her character are not all that alike in terms of personality. 
"She's pretty far from who I am as a person, as her approach, but we have a very similar heart and moral compass, so that was pretty easy to tap into," she says. 
While this is her first leading role on TV, McGee has popped up on other major shows before. She appeared in episodes of You're the Worst, I'm Dying Up Here, Chicago Med, Halt and Catch Fire, Shades of Blue, and Blue Bloods, and she popped up in a pair of season 14 episodes of Grey's Anatomy as a young mother going through a difficult pregnancy, with a son whose constant laughter turned out to be seizures. 
She also played Vonnie, a waitress at The Gaslight, in two episodes of The Marvelous Mrs. Maisel. 
McGee's Twitter account isn't even verified yet, but based on her tweets, she's a big fan of Phoebe Waller-Bridge and Lizzo so she's got some good taste. 
Her upcoming roles include an episode of Amazon's anthology series Modern Love, alongside Catherine Keener, Dev Patel, and Andy Garcia, and several episodes of Mythic Quest, a series from Rob McElhenney coming to Apple TV+. 
Bluff City Law premieres tonight at 10 p.m., after The Voice, on NBC. 
E! and NBC are both part of the NBC Universal family.