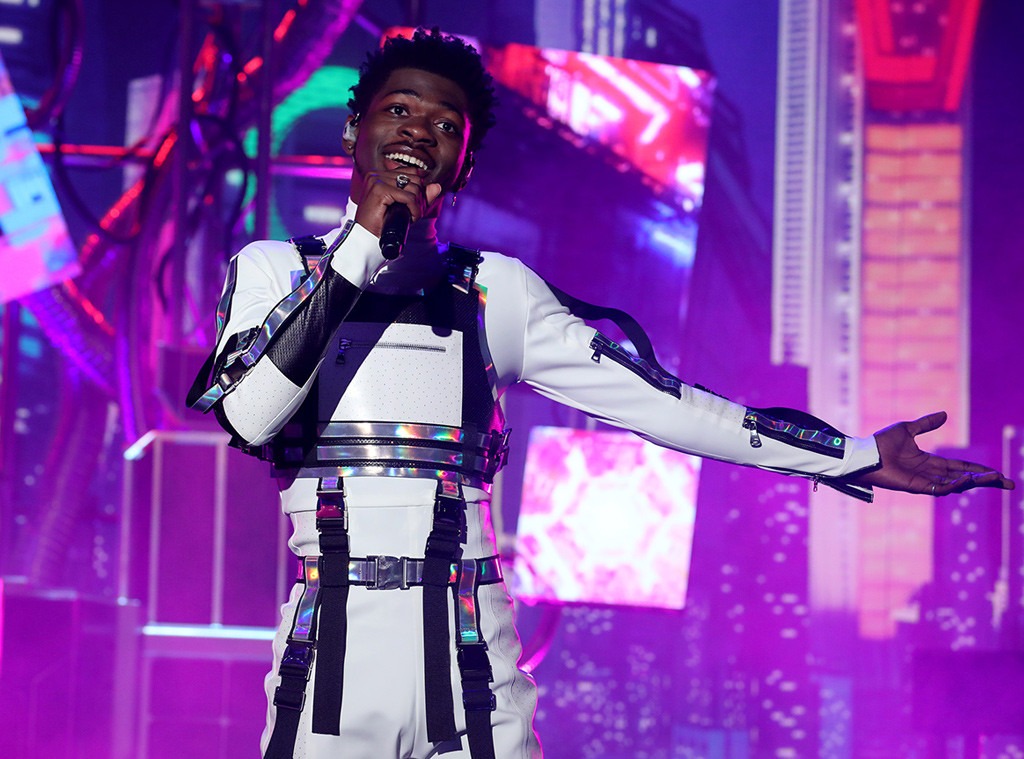 Michael Rozman/Warner Bros
Keep us guessing why don't you, Lil Nas X.
On Monday's all-new Ellen DeGeneres Show, the man behind "Old Town Road" and "Panini" celebrated all of his success in the past year.
But during the conversation, the rapper also addressed his decision to come out and why he wanted to do it publicly.
"In the past year, I'm at a new level so it doesn't really matter I guess," he explained to Ellen DeGeneres. "Also just how it would be good for the young ones who are listening to me right now who are going to have to go through stuff like this in the future to know it's alright."
And when Ellen asked the 20-year-old if he was in a relationship, Lil Nas X had the most relatable answer.
"Somewhat," he shared. "Somewhat."
Way to keep us guessing, Nas! For now, the musician is simply celebrating his success that was a long-time coming.
In just a few months alone, Lil Nas X has won two MTV Video Music Awards. He made history with the longest running No. 1 song.
And most importantly, his dreams became a reality.
"Last year, I was at my sister's house. I was sleeping on my sister's floor promoting my music because I couldn't go back home because my parents would be like, 'You're out of school for music? What are you doing?'" he shared. "I was just promoting myself online heavily."
It's safe to say his hard work payed off.
The Ellen DeGeneres Show airs weekdays. Check your local listings online.