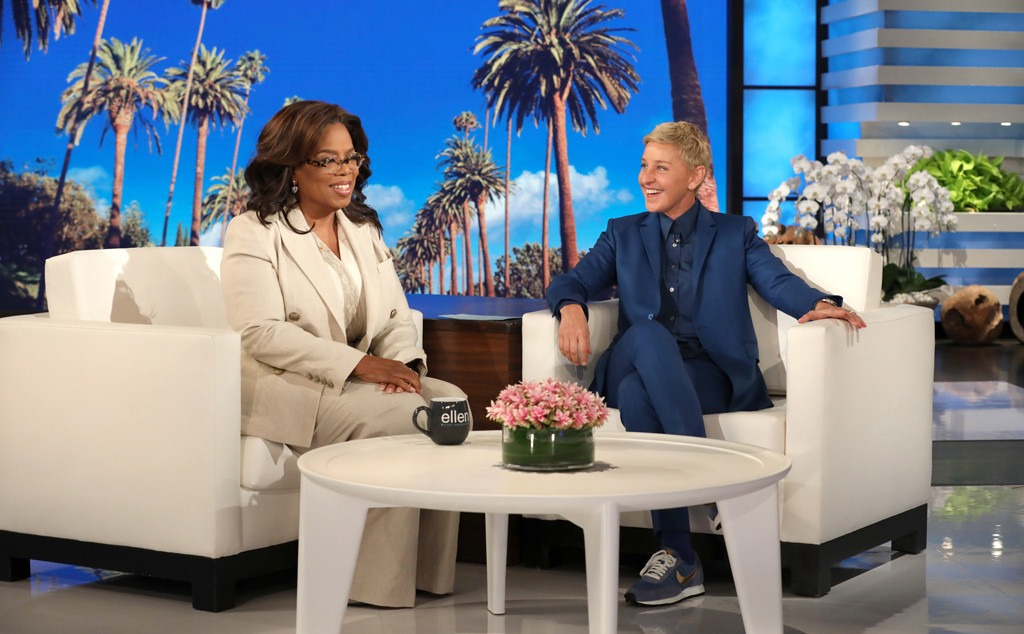 Michael Rozman/Warner Bros.
Oprah Winfrey's recent illness landed her in the emergency room.
The 65-year-old TV mogul is opening up about her health scare during an interview with Ellen DeGeneres on Monday's episode of The Ellen DeGeneres Show. During their sit-down, Oprah recalls getting "very, very sick," which required multiple trips to the doctor.
"I just got cleared yesterday!" Oprah tells Ellen. "I came back from overseas and I thought I had a cold, but it wasn't a cold. I ended up in the emergency room and they said, 'You have pneumonia.' And I go home with pneumonia, and pneumonia is nothing to play with y'all, it is very serious."
The OWN founder goes on to say that she was on antibiotics for a week but they "weren't working," so she went back to the doctor to get another CT scan. When Oprah returned for the scan, she was told, "It's actually worse, you should see a lung specialist."
Oprah then went in to see the lung specialist, telling him she had "a little rattling" in her chest. So the doctor puts the stethoscope to Oprah's chest and makes the "oh s--t!" face, as she explains, "Like, oh my...something's wrong with you."
"I could see it, he didn't hide it," Oprah explains. "I said, 'I told you, it's like, I sound like a rattlesnake in there.'"
"He immediately said, 'You must cancel everything,'" Oprah recalls. "I've never canceled everything in my life. I work when I'm sick."
The specialist told Oprah she couldn't fly for a month and had 18 vials of blood drawn, which is when Oprah knew it was "very serious."
"I went back in a week and I was better," she shares. "He called me every day to make sure I was using the inhaler and taking the right antibiotics. And when I walked in and I was better, he thanked me three times for getting better, and said, 'Can I have a hug?' And I could tell that he was like, 'Not on my watch is this gonna happen.'"
Oprah says the health scare "changed" the way she looks at wellness, which is why she's going on tour to talk about it! Take a look at the video above to find out more details!