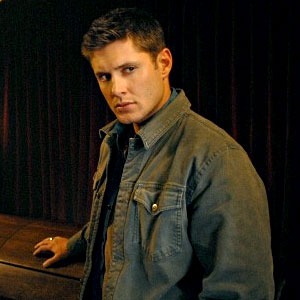 Sergei Bachlakov/The CW
Dean Winchester (Jensen Ackles) of Supernatural is the winner of the 2009 Alpha Male Madness Tournament, which means that, according to you, the fans, he's the baddest dude in all of television and everybody else in the game is his bitch.
Congratulations to Dean, Jensen and the Supernatural fans, and thanks very much to everyone who voted. (Check out the final 2009 AMM bracket, if you want to see how the various rounds played out.)
We thought this was great fun and we'll do it again (better) next year, if that's OK with ya'll.