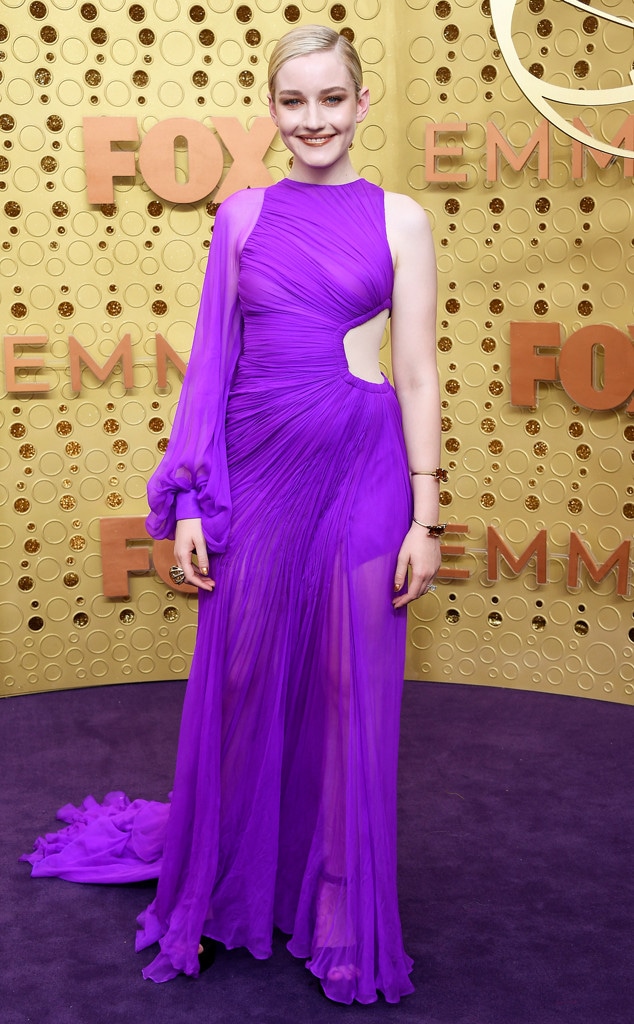 Frazer Harrison/Getty Images
Julia Garner just defeated Arya Stark, Sansa Stark, Cersei Lannister and Brienne of Tarth at the Emmys! Of course, that's our way of saying the Ozark star won the 2019 Emmy for Outstanding Supporting Actress in a Drama Series.
This is Garner's first Emmy nomination and win.
On Ozark, Netflix's crime drama about an economic advisor who relocates his family to the Ozarks and becomes entangled with local crime families. Garner plays Ruth Langmore, a young woman who is part of a crime family.
Garner beat out Killing Eve's Fiona Shaw and Game of Thrones stars Maisie Williams, Lena Headey, Sophie Turner and Gwendoline Christie.
On stage, Garner stumbled over her words and said the Emmy looked like chocolate. What did she mean? "I want to give a piece to everybody who's been involved in my life," she said.
Garner thanked her costar Jason Bateman and called him a guiding light since the beginning of the show and singled out Ozark star Laura Linney with a special "I love you." The actor, who also appeared in Dirty John, thanked her team and the people behind the scenes of Ozark.
"Everybody I'm forgetting, I'm so sorry and I'm going to call you," she said. "I love playing Ruth so much and every single day I feel lucky to be doing this. Thank you so much, I'll remember this forever."
Watch E! News tonight at 7 p.m. for a recap of the biggest moments from the 2019 Emmy Awards!