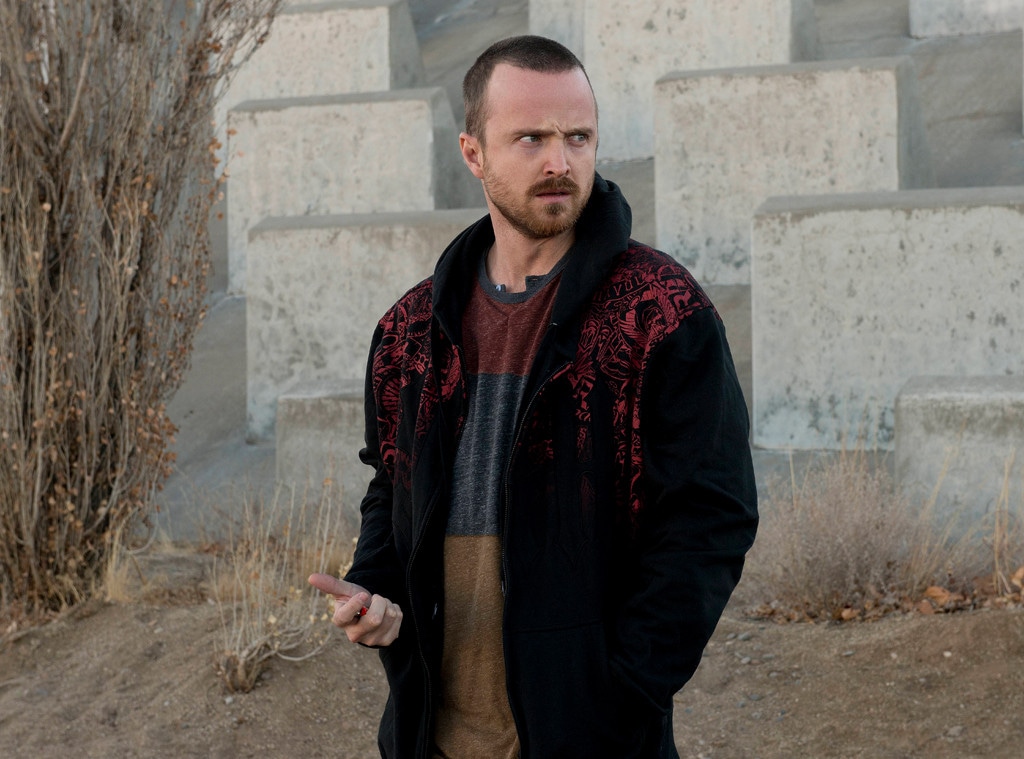 AMC
Whatever happened to Jesse Pinkman? You're about to find out with El Camino: A Breaking Bad Movie. A new trailer for the movie debuted during the 2019 Emmys.
In the spot, which you can see below, Aaron Paul's Jesse Pinkman is seen in the car, you know, the El Camino, listening to news reports about himself.
The movie sequel to the Emmy-winning drama Breaking Bad stars Paul as Jesse Pinkman and picks up what happened after the events of the series finale. Viewers last saw Jesse freed from his captors—thanks to Walter White (Bryan Cranston) and his machine gun contraption—and driving away to…well, that's what you're going to find out.
"In the wake of his dramatic escape from captivity, Jesse must come to terms with his past in order to forge some kind of future," the official description reads.
Breaking Bad creator Vince Gilligan wrote and directed to the movie. Mark Johnson, Melissa Bernstein, Charles Newirth, Diane Mercer and Paul are also on board behind the scenes.
No word on whether Cranston, who was on stage at the Emmys to start the host-less show, will return. The character of Walter White—spoiler alert from 2013—died at the end of Breaking Bad.
Charles Baker, Skinny Pete on the AMC series, will return. He appeared in the first teaser. Matt Jones, known to Breaking Bad fans a Badger, is also slated to appear in El Camino.
The world of Breaking Bad continues with a prequel series as well. Bob Odenkirk stars as Saul Goodman in Better Call Saul on AMC.
El Camino comes to Netflix on October 11.