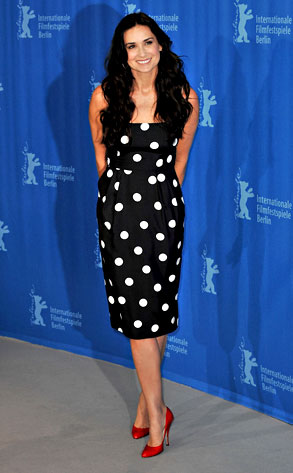 Dominique Charriau/ Getty Images
Demi Moore: movie star by day, lifesaving twittering hero by night.
Late Thursday, the G.I. Jane star received a frightening tweet from a woman named "sandieguy."
"I'm just wondering if anyone cares that I'm gonna kill myself now," she wrote to the star. Serious or not, her previous messages that hour—not directed at any one particular person—showed the Silicon Valley girl contemplating suicide and wavering on the decision.
Shortly thereafter, the girl messaged the Ghost actress again. "Getting a knife, a big one that is sharp. Going to cut my arm down the whole arm so it doesn't waste time," she wrote.
Moore immediately replied, "Hope you are joking," sharing the scenario with her nearly 400,000 followers.