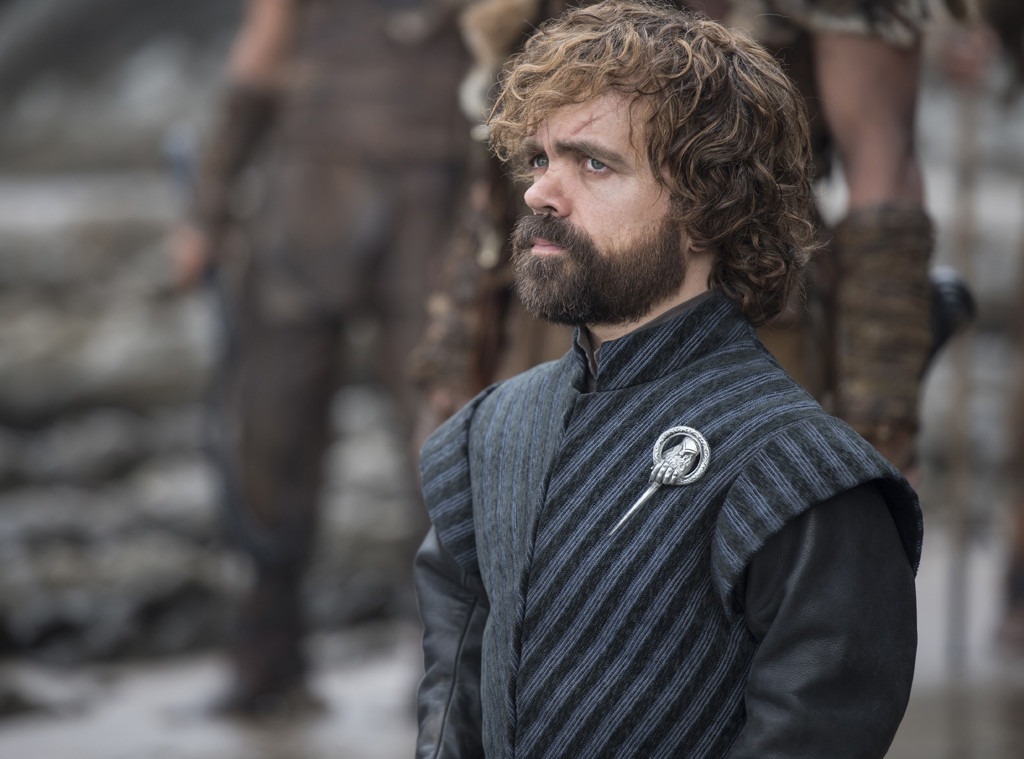 Peter Dinklage did it again. 
Tyrion Lannister just took home yet another Emmy for best supporting actor in a drama for Game of Thrones, his fourth after being nominated every single season. 
Dinklage started off his speech with an ever so confident, "I have no idea what I'm about to say, but here I go." 
He said he counts himself so fortunate to be part of a community "that is nothing but all about tolerance and diversity, because in no other place would I be standing on a stage like this." 
He looked back on the past 10 years and how he had no idea what he was getting himself into, but it turned out to be 10 years of the most "incredible, talented, funniest" [censored word]s he's ever known. 
Dinklage acknowledged that sometimes, filming Game of Thrones was tough, but it was definitely worth it. 
"We did nothing but sweat, we did nothing but laugh," he said. "Dave and Dan, we literally walked through fire and ice for you. Literally. And I would do it all again in a heartbeat." 
The actor previously won in seasons one, five, and seven, and was joined in his category this season by two of his castmates, Alfie Allen and Nikolaj Coster-Waldau. Kit Harington, Emilia Clarke, Sophie Turner, Gwendoline Christie, Maisie Williams, Lena Headey, and Carice Van Houten were also all nominated this year. 
All the nominated cast members gathered on stage earlier in the night to thank the fans once again for watching. Dinklage is the first cast member to take home a win this season. 
Watch E! News tonight at 7 p.m. for a recap of the biggest moments from the 2019 Emmy Awards!