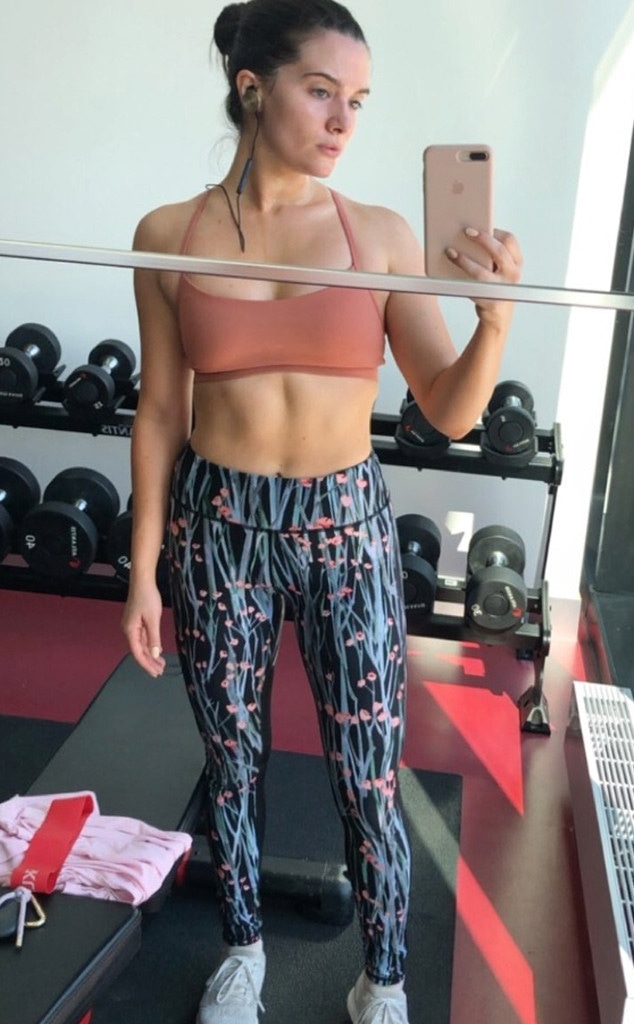 Instagram
Katie Stevens is breathing a huge sigh of relief.
On Friday afternoon, The Bold Type star took to Instagram and shared a personal note to her fans and followers.
After performing a self-exam, the 26-year-old discovered a lump in her breast. But instead of freaking out, she decided to take action and visit a doctor.
"I made an appointment with a breast specialist immediately, got an ultrasound and quickly got the results that I had a benign tumor called a fibroadenoma," Katie shared with her followers. "I have to continue to monitor it every six months, but women get these all the time, many women in my family have them too."
While she is feeling "very lucky and grateful" with her results, Katie wanted to share her story in hopes she can help one woman.
"I wanted to share this story because this is SO common for women as we get older, but it doesn't make it any less alarming or scary. We should be having more conversations about this, and the biggest takeaway is: if you have something going on that you think might be a health issue, don't wait," she pleaded. "Get it checked out. It's scary to find out that something might be wrong, but the quicker you get the information, the quicker you can do something about it, OR (in my case) the quicker you can have peace of mind!"
Katie added, "Knowledge is power. I now have an awareness of my body that I didn't have before. And again, I'm 100% okay, happy and healthy and appreciating this body that I'm in."
Today, the Hollywood actress is excited that she can continue to film a new season of her Freeform series. In addition, she has a wedding to plan for with Paul DiGiovanni.
But no matter how busy life gets, Katie reminds fans that your health is most important.
"As I learned this week, there are some things that are out of our control. You can't really control some of the changes happening in your body," she shared. "I didn't know if I should share this but, what the heck. I had a little bit of a health scare this week. I want to preface this story by saying that I am 100% okay. But I feel that based on the fact that I play Jane on The Bold Type, I feel a responsibility to share my own personal story."