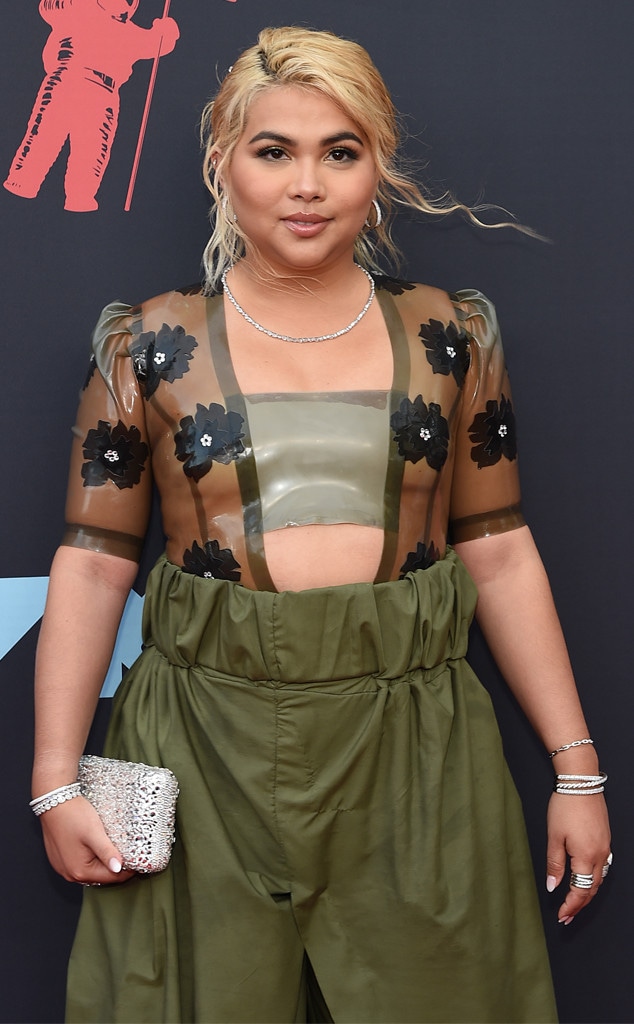 Jamie McCarthy/Getty Images for MTV
Hayley Kiyoko has learned to embrace her true self.
The "Curious" singer, who has been a very vocal advocate of the LGBTQ community, is opening up to Kelly Clarkson about her younger years, reflecting on her fears of not being accepted in school. 
"My biggest weakness growing up was that I was gay and I was different from everyone else," Hayley says on Friday's episode of The Kelly Clarkson Show, adding that now it's become her "biggest strength" and has empowered her.
"I really feared growing up because I was like, life is going to be so difficult and people are just not going to understand," the 28-year-old star shares. "And going into my music career, I was just like, if I'm scared, everyone else will be. So, I have to embrace who I am, I have to be the brave one because if I take that first step, everyone else will follow."
"And they will hopefully grow to feel inspired and know that they can have a good life," Hayley continues. "They don't have to commit suicide, the don't have to not love themselves, they can be loved. And it's about all these incredible, powerful women, and just people in general, taking that first step and initiative to showcase that."
Hayley also opens up to Kelly about one of her "biggest hurdles" growing up, which was wearing a back brace for two and a half years while in middle school.
"Seventh and eighth grade, it was rough," Hayley says. "The doctor was like, 'If you don't wear this, you won't be able to dance.' So, I was like, I have to dance, I love dancing."
Hayley explains that she and her mom went to Macy's and bought clothes to go over the back brace, sharing, "I just embraced the brace."
Take a look at the video above to see Hayley talk about building her confidence!