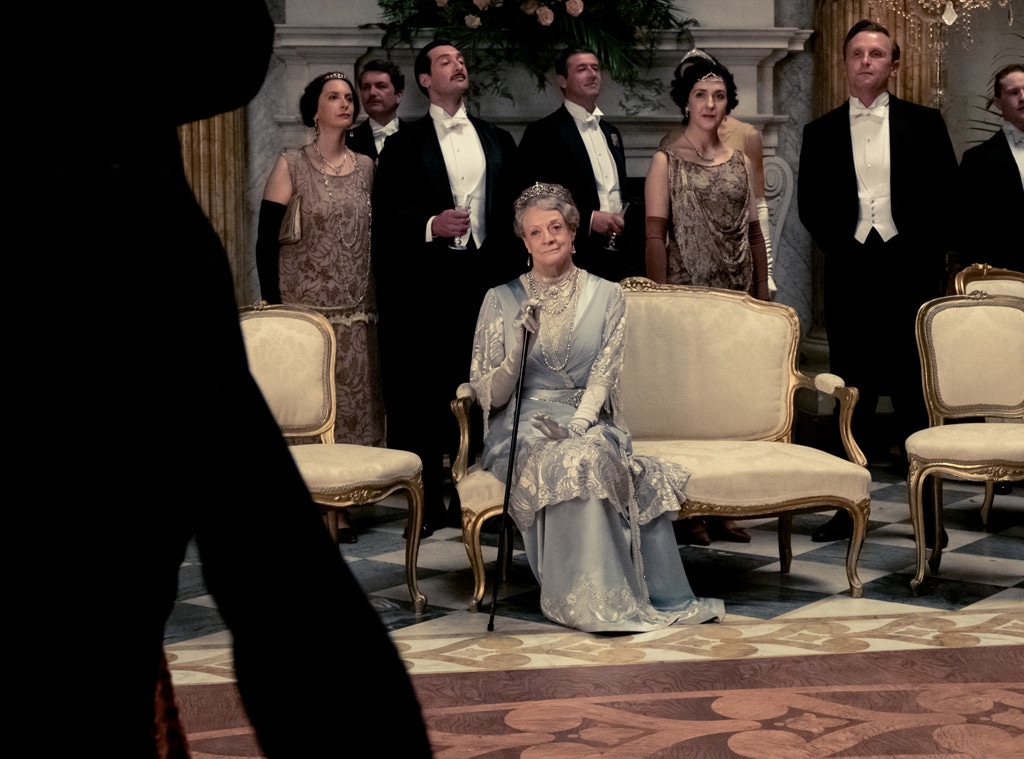 Focus Features
With the return of Downton Abbey, this time on the big screen, the stars are back in the spotlight, but they're doing something their elegant counterparts would never dream of doing: spilling the tea.
Allen Leech and Elizabeth McGovern stopped by Watch What Happens Live with Andy Cohen and as the wine started flowing, so did the secrets. In addition to revealing their least favorite storylines—Leech's was his character's relationship with a school teacher, McGovern said she didn't enjoy the disfigured soldier who claimed to be their relative and started to woo Edith—they also revealed a brief, but magical, story about Dame Maggie Smith.
Smith, who plays Violet, the Dowager Countess, was always quick with a quip and veiled insult. She was born to be a meme. After years with the legendary actress, did McGovern and Leech learn to spot when she was in a bad mood? They sure did and both knew what story to tell instantly.
You see, there was once a crew member who was a close talker. He invaded personal space and loved chatting away. "She hated [him]," McGovern laughed. Smith put her character's cane to good use for herself.
"As she would see him coming, she'd be like, 'Here he f—king comes,'" Leech said, busting out quite the Smith impression. And when this crew member would get to Smith, she'd whip the cane up and instruct, "That's far enough!" Leech said.
The duo also spilled about what it was like when a cast member left. After Lady Sybil (Jessica Brown Findlay) died, Leech said he made a bet with the actress that he would be off the show after her. To his surprise, he stayed.
"I have paid her, I paid her the money," Leech said about the 500 pound bet they made.
When it comes to famous fans, Leech said hearing Michelle Obama was a fan was wild. For McGovern, she said hearing the Rolling Stones, specifically Mick Jagger, was a fan was shocking. "Apparently they would rush through commercials to get home to watch it," Leech said.
They were also asked about Thomas Barrow (Robert James-Collier) and his preferred sexual position. Click play on the video above to hear their answer to that one.
The Downton Abbey movie is now in theaters. Watch What Happens Live airs Sunday-Thursday, 11 p.m. on Bravo.
(E! and Bravo are both part of the NBCUniversal family.)