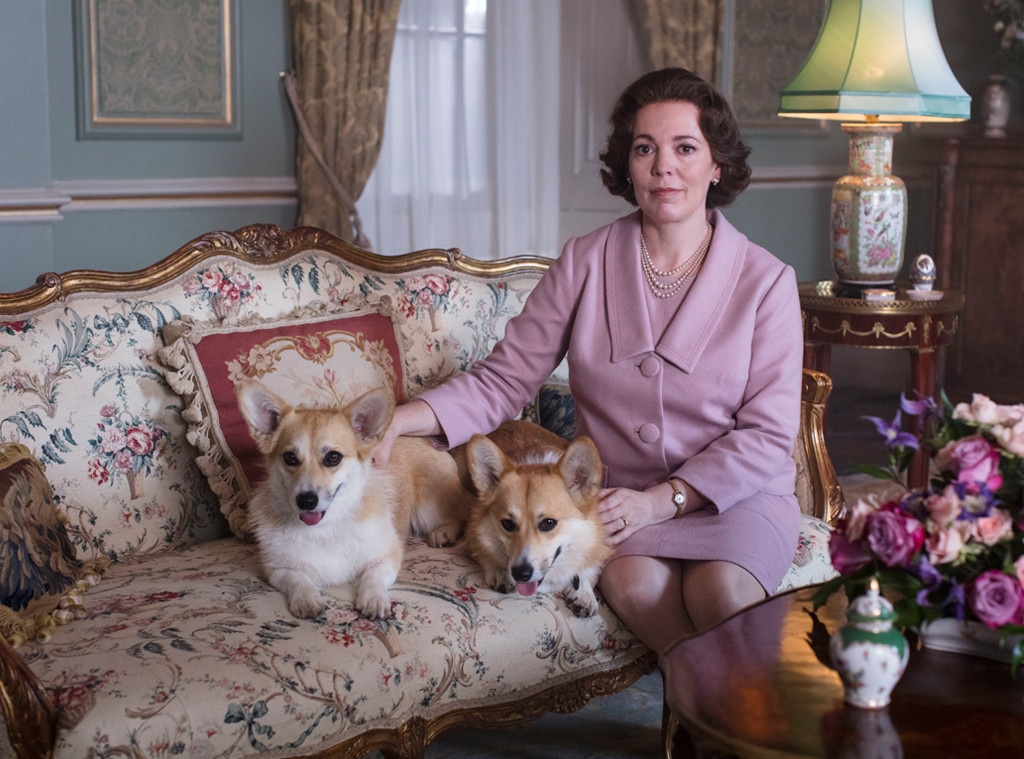 Netflix
You've been granted an audience with the new queen. Starting Sunday, Nov. 17, Olivia Colman is Netflix's Queen Elizabeth II in the Emmy-winning drama The Crown.
In the first trailer for the upcoming installment, The Crown tackles the change in actors from Claire Foy to the Oscar-winning Colman head on.
"Everyone is delighted with the new profile, ma'am," one of the queen's staff says in the trailer below, "which they feel to be an elegant reflection of her majesty's transition from young woman to—"
"Old bat?" Colman's Queen Elizabeth asks.
"Settled sovereign," he corrects her.
The new season's cast includes Helena Bonham Carter as Princess Margaret, Tobias Menzies as Prince Philip, Josh O'Connor as Prince Charles, Erin Doherty as Princess Anne, Ben Daniels as Lord Snowdon, Jason Watkins as Prime Minister Harold Wilson, and Charles Dance as Lord Mountbatten.
Season three of The Crown follows a new guard taking over Downing Street as the royal family struggles to meet the challenges of a rapidly changing Britain in the late 1960s through the 1970s. Is there a place for a monarch in the liberated, yet turbulent, world? Everything's changing.
"Nothing one can do about it, one just has to get on with it," Queen Elizabeth says.
The new season tracks the crumbling marriage between Princess Margaret and Lord Snowdon, Charles' time Camilla Shand (before she was Camilla Parker-Bowles) and the queen's jubilee.
The same cast will be in tact for the fourth season, but the next batch of episodes will introduce Princess Diana and The X-Files and Sex Education star Gillian Anderson as Margaret Thatcher.
"I'm so excited to be joining the cast and crew of The Crown and to have the opportunity to portray such a complicated and controversial woman," Anderson said in a Twitter statement. "Thatcher was undoubtedly formidable but I am relishing exploring beneath the surface and, dare I say, falling in love with the icon who, whether loved or despised, defined an era."
The Crown returns with 10 new episodes on Sunday, Nov. 17 on Netflix.