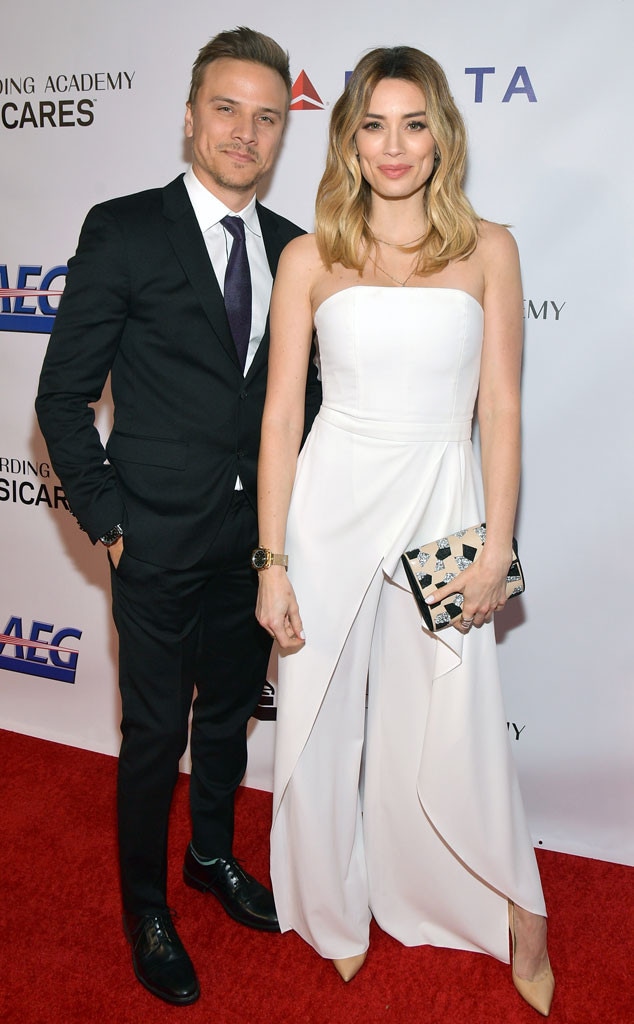 Matt Winkelmeyer/Getty Images for The Recording Academy
It's official: Arielle Vandenberg and Matt Cutshall are engaged!
After dating for what seems like forever, the former Vine star popped the question to the Love Island host. "It's been quite the journey with you my sweetheart and I wouldn't have it any other way. You are perfect for me and I can't wait to spend forever with you. I LOVE YOU my best friend, my cutie, my almost wife," Matt shared on Instagram. 
And Arielle was just as excited to share the news with her over 1.3 million followers on Instagram. In an equally lovey-dovey caption, the star said, "MY FIANCÉ!!! You're the ONE. My one that makes me smile. My one that I trust with my whole heart. My one that makes me feel so loved and beautiful. My one that prays with me. My one that makes me feel safe. My one that I want forever. MY ONE THAT I LOVE!"
Just minutes after the announcement was made, a whole bunch of stars flooded Arielle and Matt's Instagrams to share their congratulations. Ruby Rose, Sarah Hyland, Nina Dobrev and more friends could hardly form the words to express their excitement, so they opted to either comment, "AHHHH" or put a bunch of heart emojis. 
Fans are overjoyed by the news considering everyone has been rooting for them from the beginning of their friendship. Over the years, the two have always insisted that they were just friends, but they finally stopped resisting fate in 2017.
Since making the big reveal, Arielle and Matt have become the internet's favorite couple.
Congratulations to the stars!