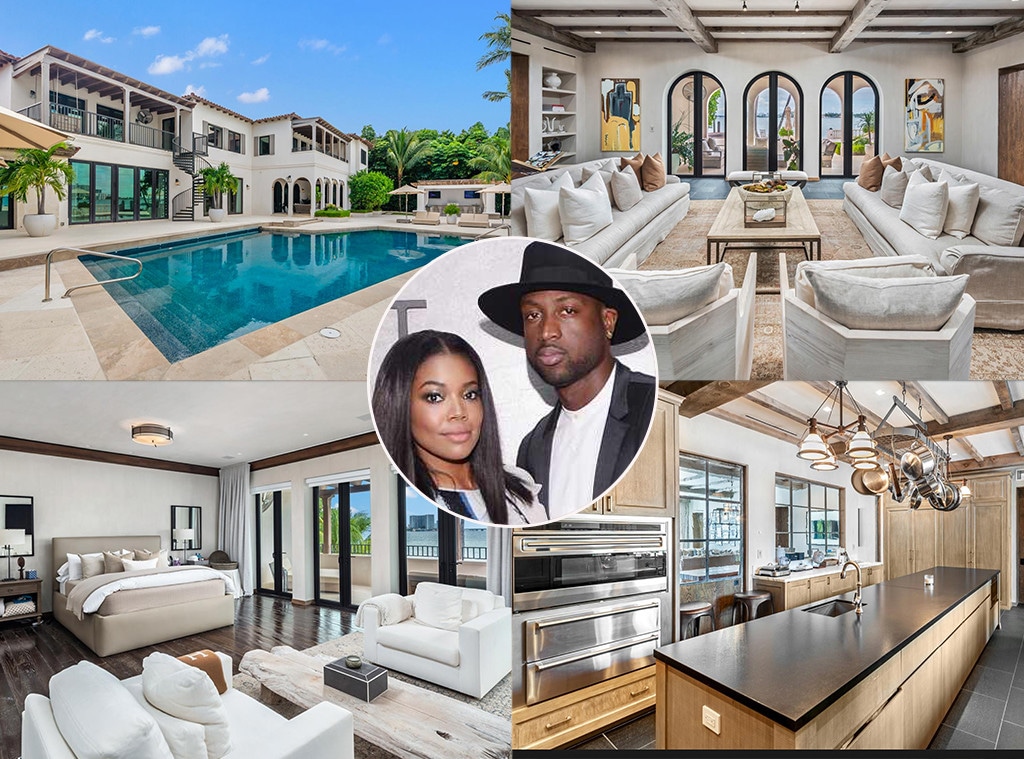 Douglas Elliman Real Estate; Getty Images
Hollywood's hottest couple has put their hot property up on the market.
After renovating their Miami Beach property in 2010, Dwyane Wade and Gabrielle Union are saying goodbye to the special space and putting the house up for sale.
With six bedrooms, nine baths and two half baths, we're already convinced that it's not your average house.
But with a price tag of $32.5 million, you'll be blown away by all the amenities this property has to offer.
Located behind private gates, the 14,000 square foot main house includes a wine room, state-of-the-art professional theater and stunning pool. And yes, it's a waterfront property with unbelievable views from every room.
Families will love the swing set and full-on basketball court while fashion and beauty lovers will approve of the massive closet space and barber shop.
Watch:
Gabrielle Union Is Our Bae of The Day - What's Good
The listing comes at a time when Dwyane and Gabrielle continue to soar in Los Angeles.
Earlier this week, Gabrielle concluded her first season as a judge on America's Got Talent. She picked singer Kodi Lee as her golden buzzer who later went on to win the $1 million prize.
As for Dwyane, retirement isn't slowing him down by any means. The former Miami Heat player joined his wife in designing an exclusive, Pride-themed T-shirt with lifestyle brand YnG DnA.
And then there's their adorable daughter Kkavia who just took her first steps at 10 months old.
"We enjoy every moment," Gabrielle previously told Parents magazine. "But days fly by in a blur of life. It's like watching a clip in fast-forward. I'm like, 'No, I'm still in it!'"