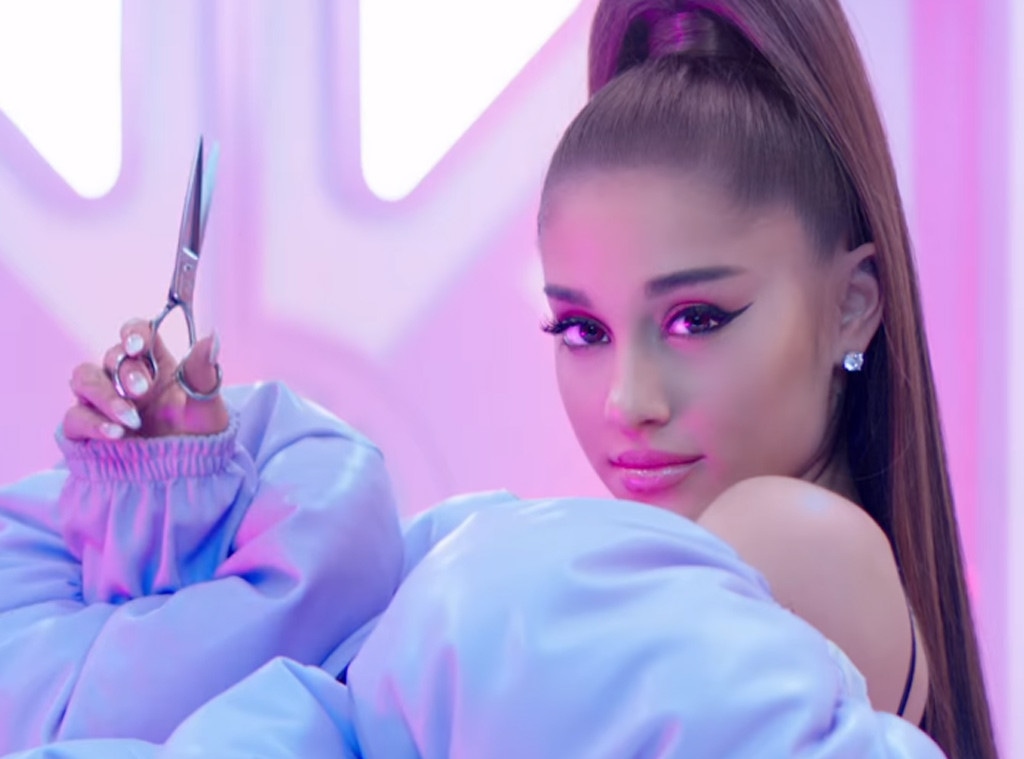 YouTube
And you thought the "thank u, next" music video couldn't get any better…
On Thursday morning, Ariana Grande celebrated the launch of her latest fragrance with a brand-new project on YouTube.
Just like her original music video, Ariana put her own spin on iconic quotes from Mean Girls, Bring It On and other movies. And yes, the new lines and scenes are just as funny.
"Supposedly she uses juicy raspberries in it so I've only been eating juicy raspberries for months so my breast milk will taste like her perfume smells," one teen mom shared in the clip.
Another student added, "Rumor is she put part of her ponytail in it."
At one point, Ariana pokes fun at herself as she cuts part of her familiar hairstyle. "Honestly, I'm not the biggest Ariana Grande fan, but I do hear the new fragrance is somewhat promising," she said. LOL!
Ariana partnered with Luxe Brands to launch the new perfume available at Ulta Beauty. It's her seventh fragrance in a collection that continues to be a fan-favorite.
"I wanted to make a fragrance that smells related to my first fragrance Ari but more summery, so I revisited Ari's fruity pear and raspberry notes and changed it up by adding some coconut," Ariana said in a statement when describing the fragrance. "I was inspired to design a bottle that represented the message of my song 'thank u next'—the emergence of the perfume from the broken heart represents moving forward from a challenging chapter."
But enough about the fragrance! Watch the hilarious video for yourself above.
And keep watching for the special burn book message. It may just leave you shaking!