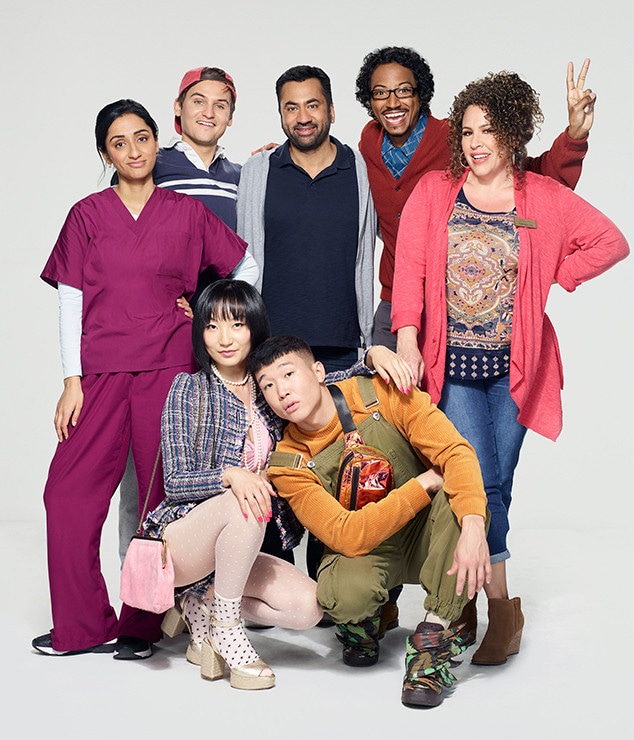 NBC
Sunnyside, NBC's new comedy co-created by and starring Kal Penn, assembled one of the most diverse casts on television…maybe ever.
The new series, named after and set in New York City's Queens neighborhood, stars Penn as Garrett Modi, a former New York City councilman who goes on a quest of redemption teaching immigrants the lessons needed for them to pass the citizenship test.
Penn said he had wanted to do a show like this for some time and it wasn't until he met with Matt Murray and Michael Schur that they developed a premise that worked. And from the start, representation on and off camera was necessary.
"I mean we wanted the cast to look like America because it's, it's a patriotic American comedy," Penn told E! News.
"Doing a show about immigration, you kind of have to, and we certainly didn't want to have like one specific story," Murray said. "I feel like there's a narrative that immigration is one thing. It's people coming in and you get a stamp and they just get to live here. There's so many different ways to go about it, and people coming from someone here from places and have so many different specific challenges that like I think we want to just present it as, it's not a monolith, it's a multifaceted thing."
In addition to the diverse cast, which you can meet below, the writers room on Sunnyside is staffed with immigrants or children of immigrants, save one staffer. That, obviously, was done by choice.
"We want to make sure we get those stories right and make sure they're relatable. It was very cool and fun and easy to build a writers room that way," Murray said.
Sunnyside premieres Thursday, Sept. 26 at 9:30 p.m. on NBC.
(E! and NBC are both part of the NBCUniversal family.)