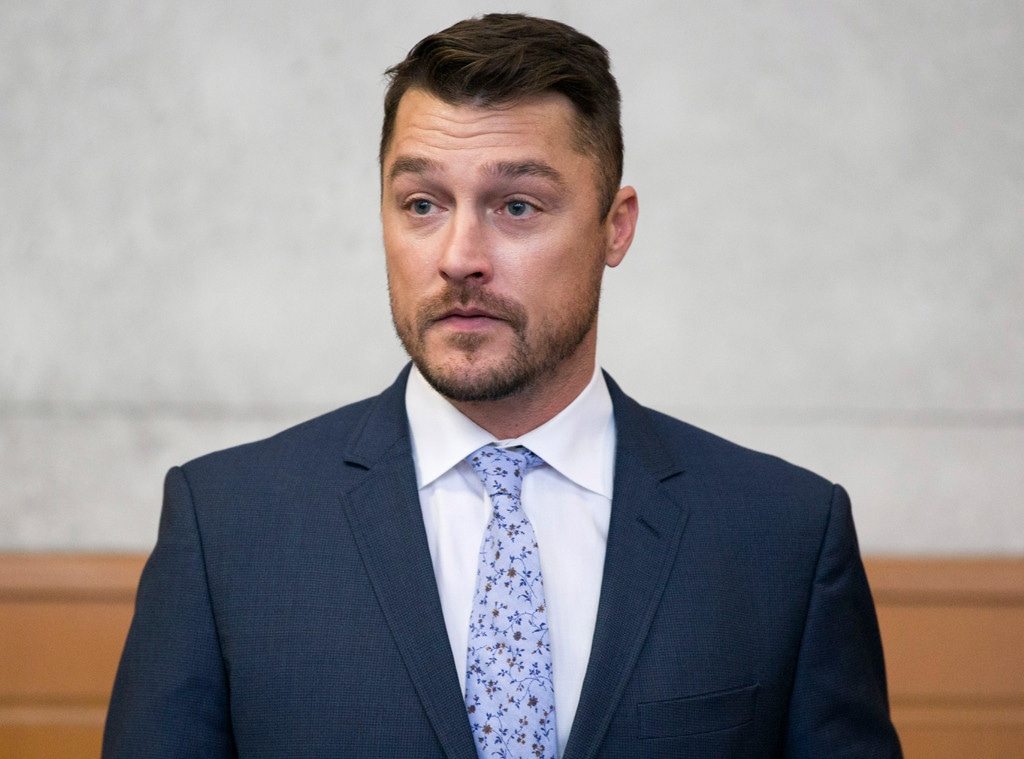 Kelly Wenzel/The Courier via AP, Pool
Chris Soules has faced the big question. 
Last month, the former Bachelor was sentenced to a suspended two-year prison sentence to serve two years on probation for leaving the scene of an accident resulting in serious injury. That accident, which took place in Iowa in April 2017, resulted in the death of 66-year-old Kenneth Mosher, who had been riding a tractor at the time of the crash. 
"I was on my way to pick up one of our hired men," Soules recalled to Good Morning America's Michael Strahan. "I was driving down a rural road, a country road in the dark and the next thing I know I'm basically coming to inside of one of our pickups."
As the former reality star described, "Alls I remember is waking up and just saying, 'I need help.' That's all I knew was something bad had happened and I needed help."
As Soules would quickly find out, he was not the only one who needed help. After escaping out of one of the truck's windows, Soules said he heard a voice saying, "Call 911."
"I worked my way over to the voice in the ditch," he said. "Came upon a man that was obviously seriously injured."
After administering CPR and the paramedics arriving, Soules left the scene before law enforcement arrived, raising the question "Why?" to this day. 
"I don't know that I was thinking clearly," he told Strahan. "I notified the authorities of what had happened. The paramedics were there...I just know I was scared and wanted to be in a safer place. I just went home."
Soules also called a lawyer. "When I left, I called my parents. They're both in consensus just said, 'Call an attorney.'"
However, Strahan raised the point that calling an attorney might have seemed like he was hiding something. "I had nothing to hide honestly," he responded. 
The reality star also rejected suspicions that he had been drinking. "I was not drinking that night," he answered. "The truck is not mine. It's not even in my name. We employ over 15 people and those cans could have been anybody's." Soules further said there were four witnesses who had sworn under oath they saw no evidence of him appearing to be under the influence. 
In response to any criticism of his sentence, Soules noted, "The fact is I was never charged with causing the accident. I was charged with leaving the scene of a serious injury accident...My sentence is living with this for the rest of my life."
As for Mosher's family, he wants them to know "I did everything I could."
"Wish I could have done more. Wish I could have saved his life," he told Strahan. "I wish I wouldn't have been on that road."