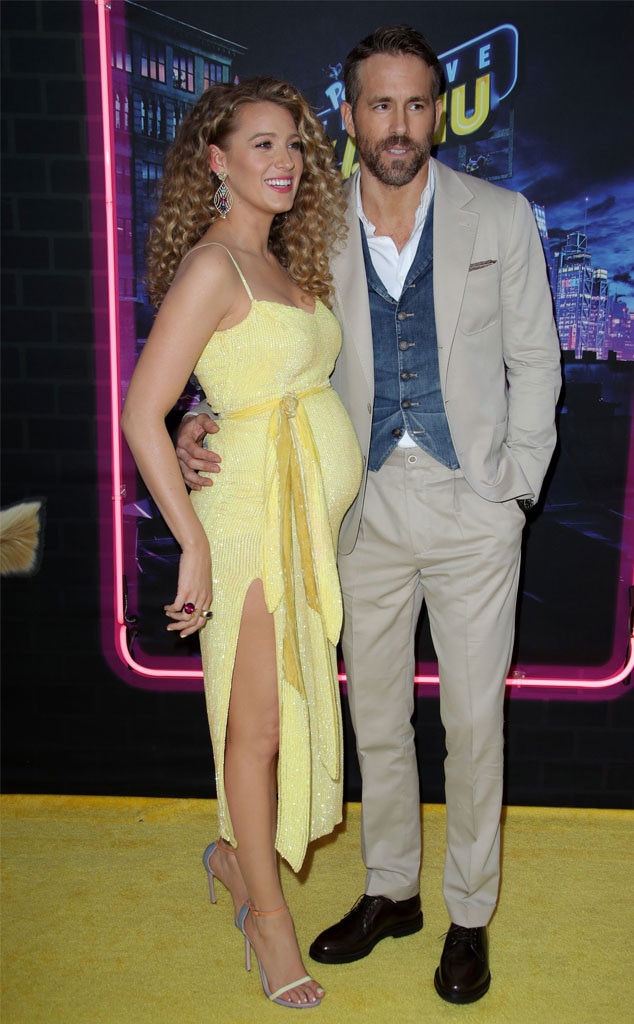 Matt Baron/Shutterstock
Ryan Reynolds is making Blake Lively "very happy" with her life choices.
The Deadpool actor, who recently celebrated his seventh wedding anniversary with the Gossip Girl alum, has social media swooning over a series of new campaign photos. For the Aviation Gin shoot, Ryan, who owns the company, teamed up with famed photographed Guy Aroch.
"LOVE this @AviationGin shoot with the legendary @guyaroch," the 42-year-old actor wrote on Instagram alongside the pictures. "Hair by @serafinosays and styling by @joseph.episcopo."
Ryan, who shares two kids with Blake—with another baby on the way—also joked in his caption, "Bags under my eyes by two thankless assholes who refused to go to bed the night before, despite the fact I read them Winnie the Pooh and nearly half of Stephen King's The Shining."
After seeing the smoldering photos, Blake, 32, commented on her husband's post, "Feeling very happy about my life choices right about now..."
Blake's sister, Robyn Lively, also left a comment for her brother-in-law, writing, "I am ALSO feeling very happy about my sister's life choices right about now."
Ryan and Blake have some of the best interactions on social media. Remember his hilarious birthday post for Blake in August?
In the birthday tribute, Ryan posted candid pictures of Blake, many of which were out of focus or showed the actress with her eyes closed.
In recent months, Blake has been less active on social media as the couple awaits their third child. According to Ryan's post, it seems they're still waiting on baby!
The couple welcomed daughter James Reynolds in 2014, followed by Inez Reynolds in 2016.