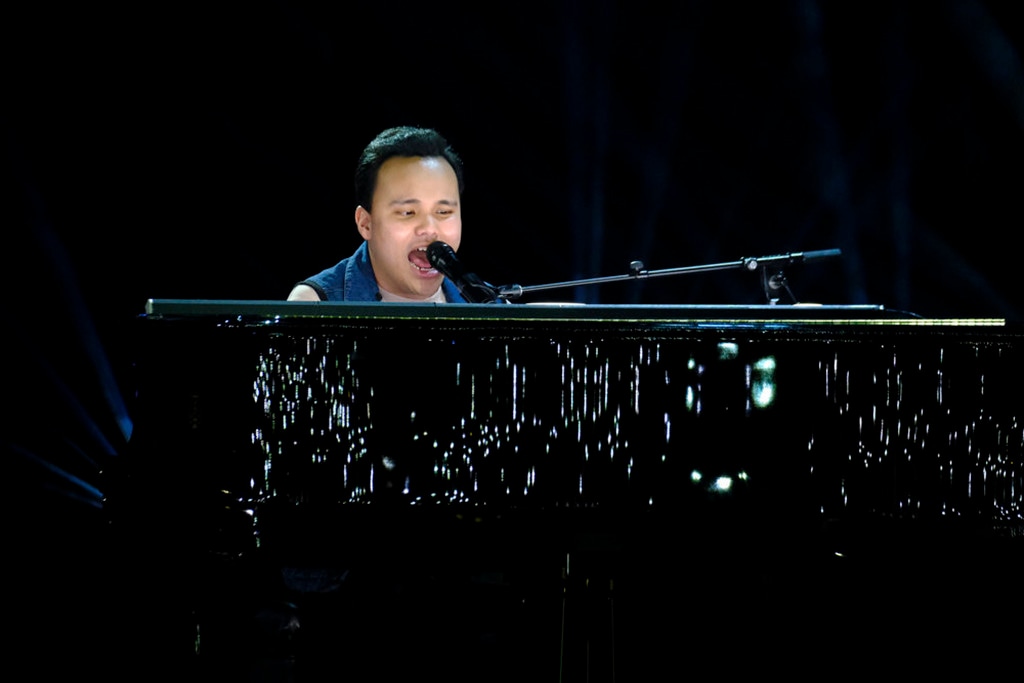 NBC
Well this feels right. 
Kodi Lee has been named the winner of America's Got Talent season 14, which felt inevitable all season long. The 22 year-old singer and pianist is blind and autistic, but neither of those things stopped him from putting on incredible performances all season long, ever since he won Gabrielle Union's golden buzzer in the first audition episode of the season. 
Now, he's got a million dollars and a show in Vegas. 
"I feel so amazing," he told Terry Crews after winning. "Unbelievable!" 
After a series of star-studded performances from the likes of Cher, Billy Ray Cyrus, and Leona Lewis, Terry Crews narrowed down the top five, which included Lee, Detroit Youth Choir, V Unbeatable, Ryan Niemiller, and Voices of Service. 
Military choir Voices of Service came in fifth place, followed by dance crew V. Unbeatable in fourth place, Ryan Niemiller in third place, and then Detroit Youth Choir came in second. 
The finale also featured a surprise reunion between Simon Cowell and his former fellow American Idol judge, Paula Abdul, who secretly performed with Light Balance Kids and only revealed herself at the end of the performance. Cowell was fully shocked. 
America's Got Talent airs on NBC. 
E! and NBC are both part of the NBC Universal family.