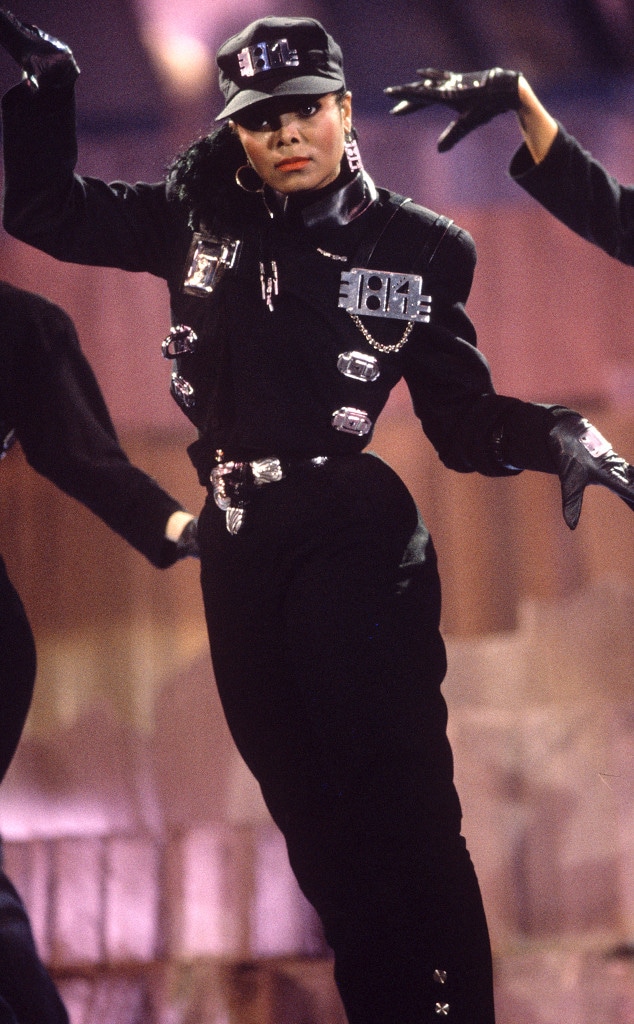 REX USA/Eugene Adebari
When Janet Jackson released her fourth studio album 30 years ago, the music world did not know what hit them.
With Janet Jackson's Rhythm Nation 1814—or, simply, Rhythm Nation, if ya nasty—the youngest Jackson sibling wasn't merely content to reunite with newfound collaborators Jimmy Jam and Terry Lewis, the two men who'd help shape the sound of Control, her third album and the first to have both excluded father Joe Jackson from the process entirely and, perhaps not coincidentally, hit No. 1 on the Billboard. She'd already broken away from her family, found her new sound, and gotten her big fat hit record in the process. Now she wanted more.
And over the course of 12 songs and eight interludes, introducing the sort of album composition that would go on to become something of a trademark in her career, Janet not only delivered a mix of songs both socially conscious and eminently danceable, but she invented her own damn musical utopia. 
"We are a nation with no geographic boundaries, bound together through our beliefs," she explains in the album's spoken intro. "We are like-minded individuals, sharing a common vision, pushing toward a world rid of color lines."
While Rhythm Nation may not have changed the world as she'd hoped—if you hadn't noticed, it's still pretty grim out there—the album did change the course of her career. Its staggering performance during the cycle of its life on the charts kickstarted what would be three decades of the icon breaking records and making history. And, while she didn't rid the world of all the ills she sings about, she did prove that you can make thoughtful pop music that also fills the dance floor without effort. And that's not nothing.
In honor of 30 years of this groundbreaking, game-changing album, join us on an escapade as we look back on all the ways Janet's gone on to make history since its release.