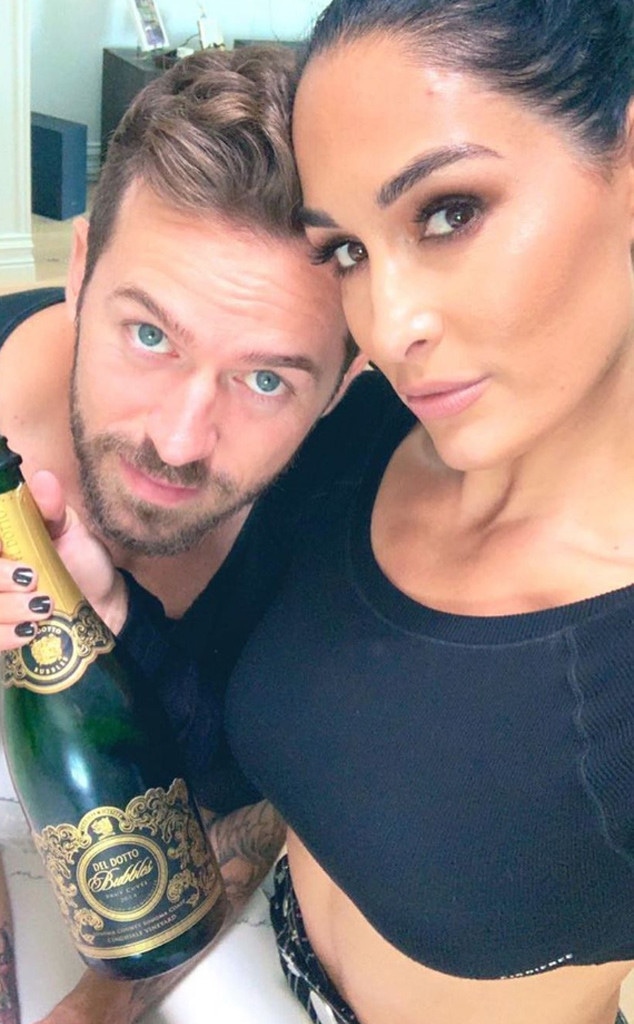 Instagram
Nothing like putting your significant other on the hot spot!
On today's brand-new episode of The Bellas Podcast, Nikki Bella was joined by her boyfriend Artem Chigvintsev in studio.
During a casual Q&A, things got juicy when Nikki asked her man how many kids he wants to have. As she said: "I really need to know this. Me and my vagina and ovaries."
"You know what? I've never thought about exact number, but the only thing I can compare it to is obviously my parents and what they have," the Dancing With the Stars pro shared. "They have two of us. It's me and my brother."
He continued, "If I have to throw a number, I would probably say two because that's how I grew up and I had a good relationship with my brother."
But wait, there's more!
Nikki continued the conversation by asking Artem if he wants a kid "with me."
"That's so cute," he replied. "Umm, yah!" Awwwww!
"I want twins. I want a boy and a girl and I want to knock it out all at once," Nikki explained. "I want an epidural right when I get into labor. I don't want to feel anything. Those are the things I want."
It's no secret that Nikki and Artem are madly in love. During the podcast, the co-founder of Birdiebee shared just some of the reasons why her man is so special.
"You have so much heart. You're extremely patient and even though I've only met your parents twice on Facetime and there is a language barrier….your mom seems like one of the sweetest woman in the world and you're the literally one of the sweetest people I've ever met," she explained. Who else is rooting for these two?
Listen to the full podcast episode online now.