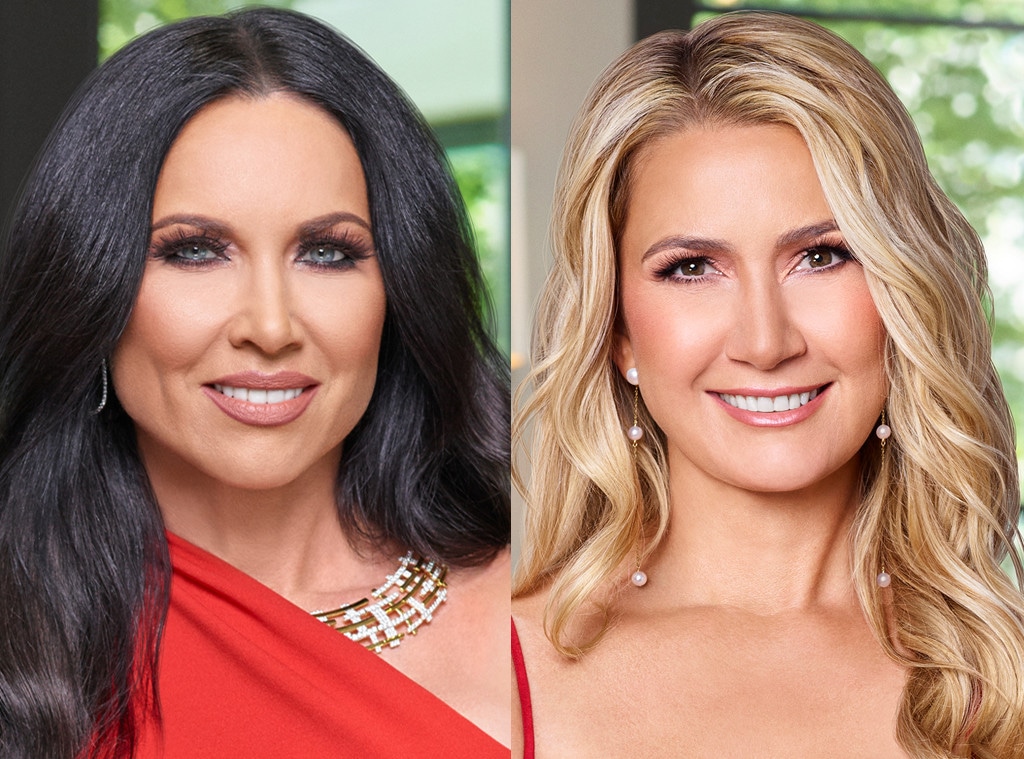 Tommy Garcia/Bravo, Virginia Sherwood/Bravo
So, this is how a The Real Housewives of Dallas feud starts? Not with a thrown glass, but a litany of complaints?
The Lone Star ladies are in Mexico and things between LeeAnne Locken and newcomer Kary Brittingham are off to a rough start.
"LeeAnne, are you always this negative about everything in your life?" Kary asks the former pageant queen.
"No, I'm not negative," LeeAnne says.
"You're always negative. You've been complaining since we got here," Kary says.
"No, I have not," LeeAnne protests.
And then there's the video playback, with comments about everything from the rooms to the transportation.
"Don't bring your negativity into my world," Kary says in a confessional.
In her confessional, LeeAnne says, "I'm at some bitch's house who just aggressively came out at me. You're the host! It's like, 'OK, here's my beautiful home and you're a negative bitch.'"
"I'm not negative, I used to have a f—king inspirational blog," LeeAnne continues.
The tequila seems to flowing as the tension rises. Wouldn't be a Real Housewives trip without a big fight and feuding parties.
Click play on the video above to see more and hear from Brandi Redmond about the whole thing.
The Real Housewives of Dallas airs Wednesdays, 9 p.m. on Bravo.
(E! and Bravo are both part of the NBCUniversal family.)