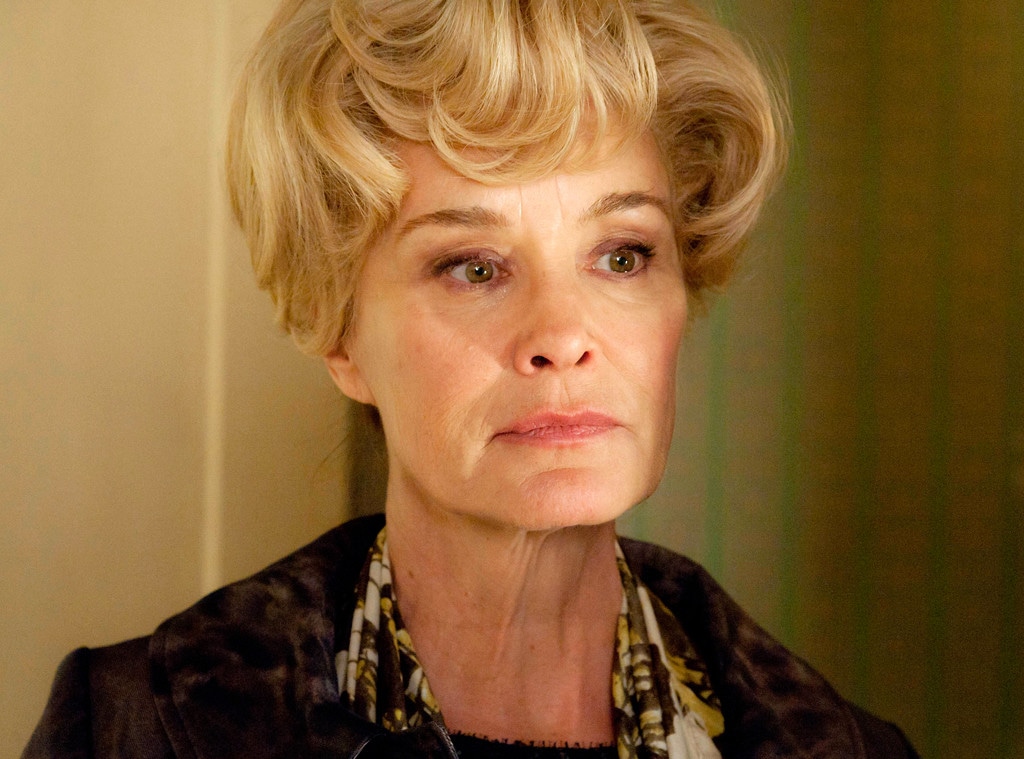 Prashant Gupta/FX
If you rejoiced when Jessica Lange returned to American Horror Story season eight, AHS: Apocalypse, and thought that meant she was back in the fold for good, well, you better sit down.
In an interview with The Wrap, Lange, who is a Grammy shy from an EGOT, said she returned to the franchise just for Constance Langdon and doesn't think she'll be back again.
"I did this because it was recreating Constance, which was– for me, it was a very important time when I did that first season, Murder House," Lange said. She was nominated for an Emmy for playing the role again, but lost to Cherry Jones of The Handmaid's Tale.
So, why no more AHS for Lange? Well, this season her old pals Sarah Paulson, Kathy Bates and Frances Conroy aren't deeply involved if they're around at all, so she doesn't think it'd be the same experience. Plus, "I don't think I would want to start from scratch and create a character," she said.
Lange starred in the first four seasons of the FX anthology series.
That doesn't mean her work with American Horror Story co-creator Ryan Murphy is done. She's part of the cast of The Politician on Netflix with Ben Platt and Gwyneth Paltrow, and she's working with him on another series for the streamer.
"Jessica Lange and I are working on a piece about Marlene Dietrich in Vegas in the early '60s," Murphy told Time.
It's hard to keep track of all of his projects, which range from the FX shows like AHS, Pose and American Crime Story, to his Netflix movies and series. There are a lot of balls in the air, so exactly when they Dietrich series come around is still in question.
"But I'm so booked. When am I going to do it? I don't know," he said. "I'm only into April of next year's calendar."
American Horror Story: 1984 premieres Wednesday, Sept. 18 at 10 p.m. on FX.