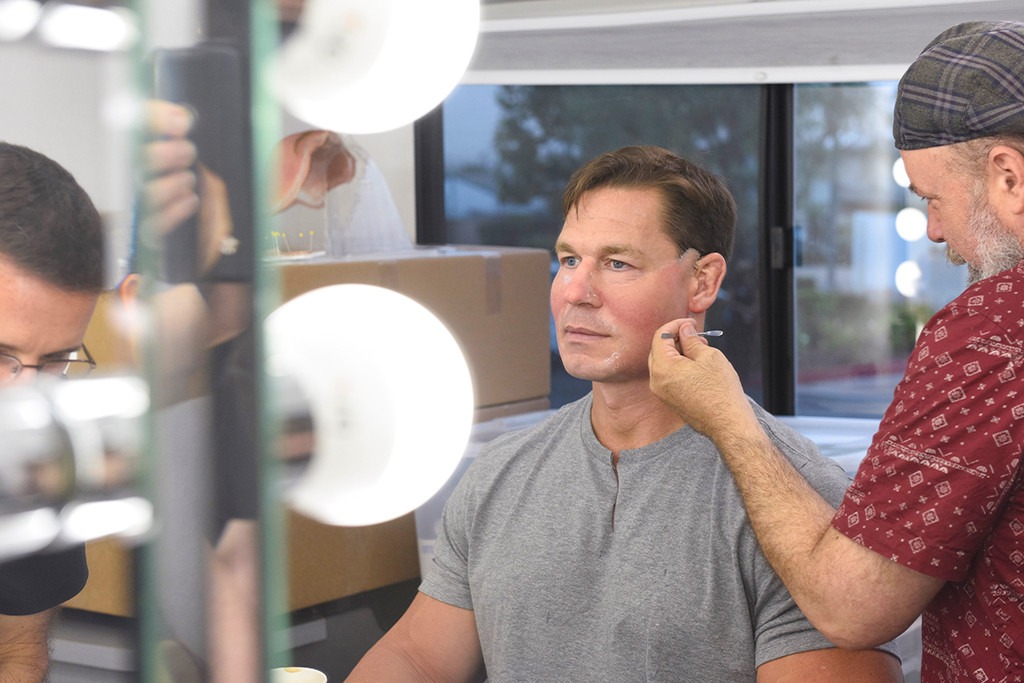 Nickelodeon
It's John Cena like you've never seen before...and that's on purpose. Cena went undercover at the Boys & Girls Club of the Foothills in Monrovia, California and it's all in the name of The Substitute. E! News can confirm the new prank series will premiere Friday, Oct. 4 at 7 p.m. on Nickelodeon with Cena in full costume and prosthetics to trick unsuspecting kids.
Cena, who is also executive producer and host of Are You Smarter Than a 5th Grader, used a full costume and prosthetics to transform into three different camp counselors all in the name of pranking campers. He was a quirky environmentalist, a fearful fire safety expert and a CPR instructor with an unusual best friend.
See the beginning of his transformation above and get a load at the final product below.
The Substitute features celebrities who are transformed by a team of special effects artists to go undercover as professionals from various fields to surprise unsuspecting kids.
At the end of the day during the reveal, each organization, whether it's a school, camp or other establishment, gets a $25,000 donation.
A full series of The Substitute comes after two specials that aired earlier in 2019. The first special featured Henry Danger's Jace Norman, the second followed A Little Late host Lilly Singh.
Following the Friday, Oct. 4 premiere at 7 p.m., a new episode of Are You Smarter Than a 5th Grader airs at 7:30 p.m. on Nickelodeon.
The Substitute is produced by Industrial Media's The Intellectual Property Corporation with Eli Holzman, Aaron Saidman and Todd Hurvitz as executive producers. Hurvitz is the showrunner. Jessica Brown, Nickelodeon's executive in charge of production and vice president of current series, also serves as an executive producer.