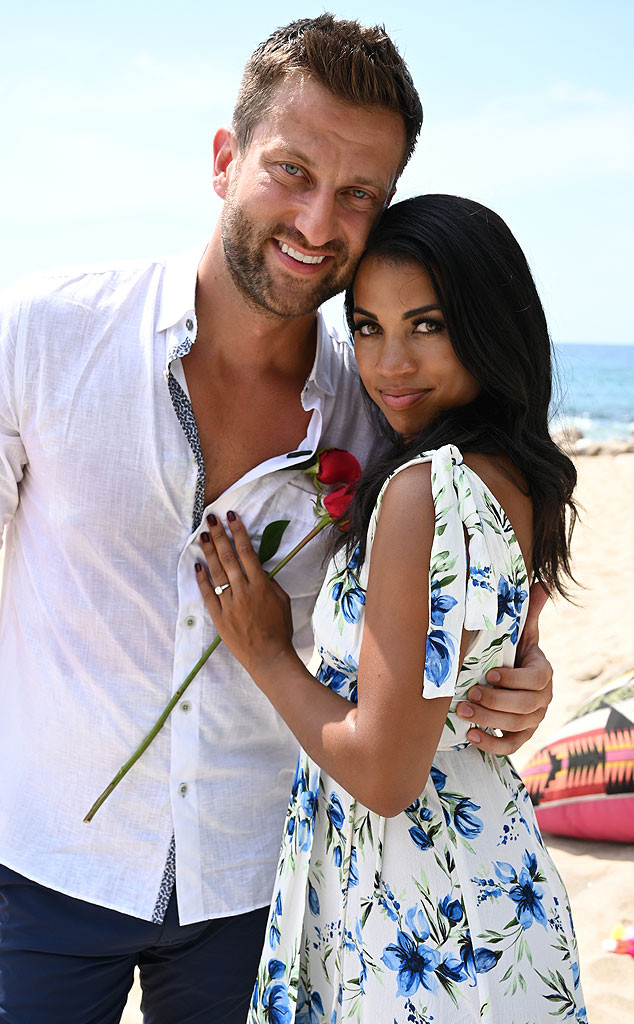 ABC/John Fleenor
Katie Morton and Chris Bukowski's relationship hasn't always been paradise.
The couple, who got engaged on the season finale of Bachelor in Paradise on Tuesday night, had a rocky reunion on the show's After the Final Rose. During a tearful interview, Katie expressed her frustrations with her relationship, explaining that she felt exhausted from trying to keep their romance going. Katie, who took off her engagement ring for the sit-down, later reunited with Chris on the show. After an emotional heart-to-heart, Katie said that she wanted to put her ring back on.
However, after taping their segment, Chris and Katie had a tense argument, during which Chris said he was "blindsided" by Katie speaking out about their relationship. After the fight aired on TV, both Katie and Chris took to social media to confirm that they're still together today.