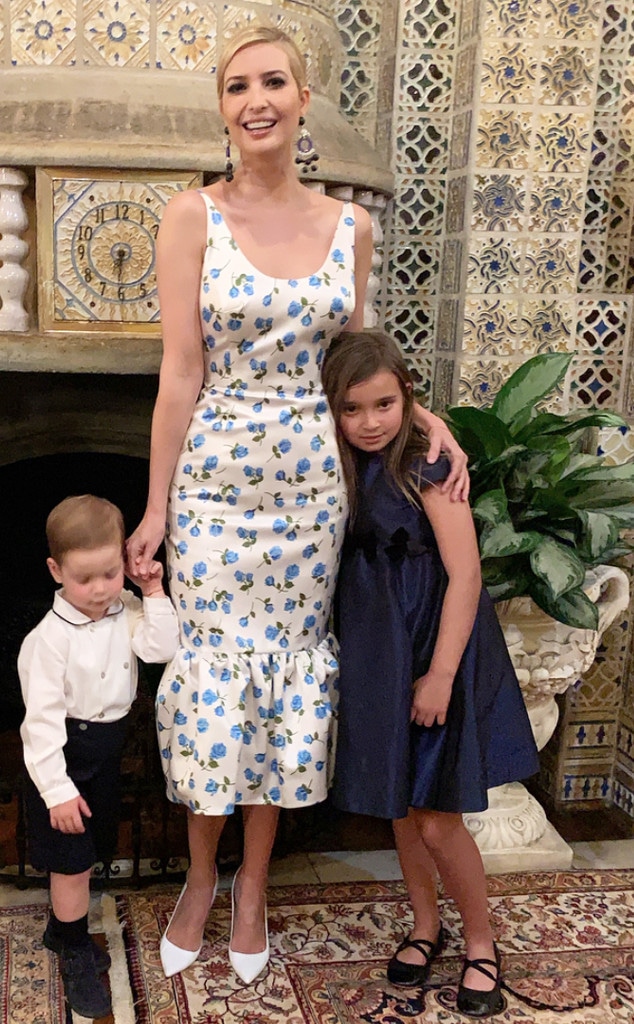 Instagram
Politics aside, Ivanka Trump has an important message to share with parents.
On Tuesday, the White House aide took a moment from her daily duties to open up about her 8-year-old daughter's scary accident. If anything, she was in serious mom mode! According to Trump, Arabella Rose Kushner fell down and hit her head playing the children's game gaga (which is a version of dodgeball).
"Yesterday Arabella slipped playing Gaga and hit her head hard," the 37-year-old star captioned her Instagram Story. "Thankfully, she is fine."
Additionally, Trump used her platform to share the dangers of concussions with her 5.1 million followers. "Parents/Caregivers: below is an excellent resource for concussions—or TBI—that is worth reading and passing along."
In that same post, she included a helpful link to a fact sheet about concussions, which was created by the Centers for Disease Control and Prevention. Some symptoms to look out for in these instances are headaches, nausea, dizziness, confusion and memory problems, according to the CDC.
The Women Who Work author has three kids with husband Jared Kushner—Arabella Rose, 5-year-old Joseph Frederick and 3-year-old Theodore James.
While Ivanka has been surrounded by controversy since her father Donald Trump became president, it appears her latest Instagram Story is a topic that can bring people together.
However, she's noted in the past that her politics and personal life are two totally different things. In fact, she prefers to keep her political views private.
"I wasn't elected, so my perspective and opinion [are] not as relevant," she told ABC News' Deborah Roberts last November. "What's relevant is the policies of the White House and what I feel deeply privileged every day is that I have the ability to serve our nation and lean in in areas where I'm deeply passionate and serve this country that's given me so much."
The 37-year-old added, "I'll always tell you what I'm for, but it is not my place as somebody working within a White House to tell you what I'm against. The only person who knows that is one person—and he knows it."
All in all, it's nice to see the former fashion designer use her platform to spread awareness.