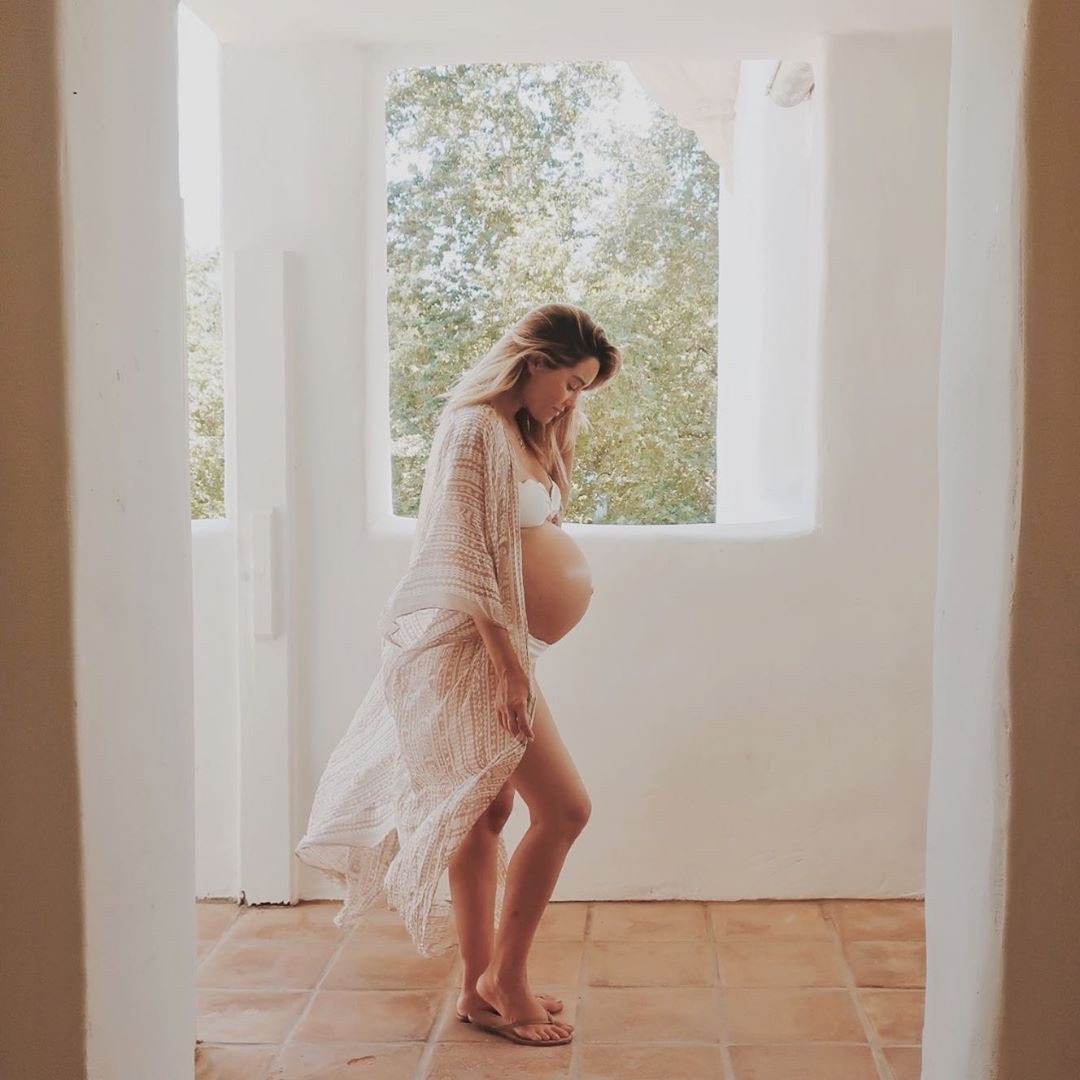 Instagram
Lauren Conrad is looking positively radiant.
As the fashion designer nears the end of her second pregnancy she is savoring the last few days of that mommy-to-be glow. And what better way to capture that than with an impromptu maternity shoot?
The 33-year-old is sharing a photo that her friend took of her on the way back from a relaxing day by the pool. LC jokes on Instagram, "This counts as a maternity shoot, right?"
She adds, "Currently somewhere between 'Get this baby out of me!' and 'Stay in there kid! We still have so much prep to do!'"
In all fairness, the mom seems to be pretty on top of things. Lauren recently released her Amazon registry for baby no. two. ""There are so many things that go into preparing for a little one! I'm so glad I was able to find all of my pregnancy and baby essentials in one place," she told E! News.
As a working mom with a thriving business, the former Hills star doesn't get much down time, but a source previously told E! News that she was excited to start preparing for the arrival of baby no. two. "[She's] looking forward to decorating another nursery and has some ideas of what she would like," the source shared.
Watch:
Lauren Conrad Is Pregnant With Baby No. 2!
And this time around, the mom will be a seasoned pro when it comes to having a newborn in the house. On her podcast, Asking For a Friend, the former reality star said that it took her "at least a year" to feel like her "old self" after welcoming son Liam Tell.
She explained, "This little tiny person is now my boss and tells me when I'm going to sleep and when I'm going to eat and makes all my decisions for me now... It's just this weird shift."
But, as expected, she took everything in stride. Now, the designer can't wait to do it all over again.