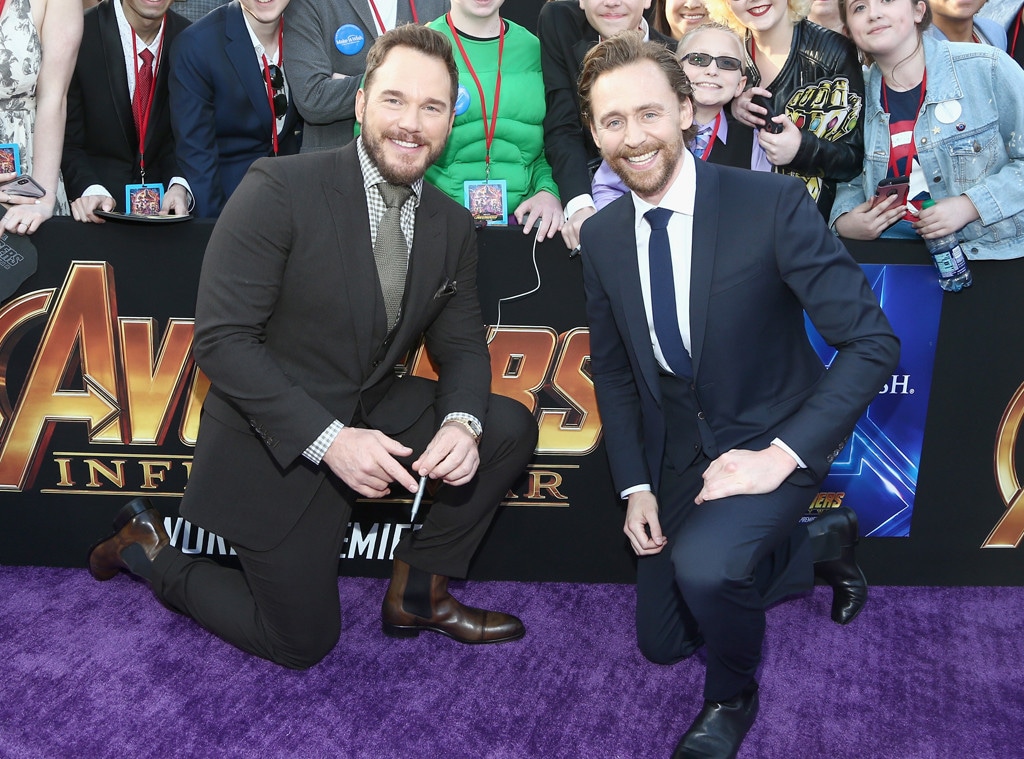 Tommaso Boddi/Getty Images for Disney
Talk about a powerful performance.
Tom Hiddleston's Broadway debut in Betrayal is getting a lot of buzz, but this review is certainly on another level. According to a post on the All That Chat message board, an audience member allegedly had a very intimate time at the show last Wednesday. The review, which is guaranteed to make you blush, even has Chris Pratt praising the Loki actor.
"My friend and I were in Row B, seats 1-3 in the Jacobs. there were two seats in front of us, both occupied, and two seats to the left of us -- only the one next to my companion was occupied, by a young woman in her early thirties, who was very well dressed and coiffed. We thought the strangest thing that was going to happen was a cell phone going off in the first four seconds of the show, but no," the post reads. "We both started noticing that every time Tom Hiddleston said something provocative, our row mate would let out a large laugh, somewhat out of cadence with the rest of the audience."
Later on in the performance this woman allegedly "changed positions" so that she was "facing sideways in her seat with her body facing us and her head turned toward the stage."
"Not long thereafter, I could hear and my companion could feel a rhythmic banging against his armrest, punctuated by occasional low moans and giggles (not loud, but the women in front of me turned around a bunch of times with a puzzled look on her face)," the post continues. "The rhythmic banging got faster and faster, until finally there was one slightly louder 'Ha' and she resumed normal seat position, put her head back and closed her eyes."
Watch:
Will Tom Hiddleston Ever Get to Play James Bond?
The poster goes on to note, "We thought this bizarre incident was over, but lo and behold, as Tom Hiddleston got closer to downstage right and was kissing the female character, our row mate assumed the position again and once more started the process up, with another final 'Ha' and nap."
This woman apparently then woke up in time for the final bows and "clapped enthusiastically" before making a quick exit.
After reading about the intimate audience incident, Hiddleston's fellow Marvel star Pratt tweeted, "That's a pretty damn good review if you ask me @twhiddleston."
Hiddleston has yet to respond to Pratt's tweet.