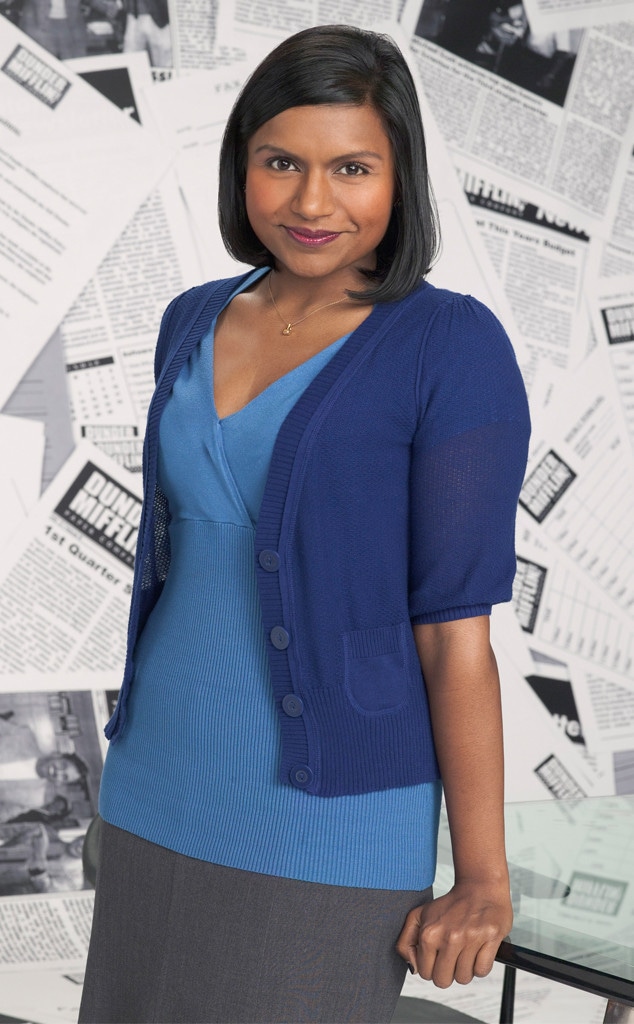 Mitchell Haaseth/NBC/NBCU Photo Bank via Getty Images)
It's been six years since the last episode of The Office aired.
On Monday's episode of A Little Late With Lilly Singh, Mindy Kaling imagined what the show would look like today.
"The thing that I always think about is things that Michael Scott, who just loved trends and was far too old to do any of them, what would he be into?" she said. "And to me, seeing Michael Scott dab would be—cause I feel like he would do it all the time."
The Kelly Kapoor star said she could also see Steve Carell's character joining Instagram and leaving "thirsty comments" on celebrities' pages.
Overall, the actress and writer couldn't believe the program is still popular.
"It's actually funny that The Office is still so big because the demographic that I feel like I feel the most distant from is 15-year-old white boys…and I'm always amazed when I go to the airport and they're like, 'Kelly from The Office,'" she said. "It makes me feel with it."
Fans have been hoping for a reboot for years. However, they shouldn't hold their breath. While there have been a few cast reunions, Carell has said the show wouldn't work as well today.
"But apart from the fact that I just don't think that's a good idea, it might be impossible to do that show today and have people accept it the way it was accepted 10 years ago," he told Esquire in 2018. "The climate's different. I mean, the whole idea of that character, Michael Scott, so much of it was predicated on inappropriate behavior. I mean, he's certainly not a model boss. A lot of what is depicted on that show is completely wrong-minded. That's the point, you know? But I just don't know how that would fly now."