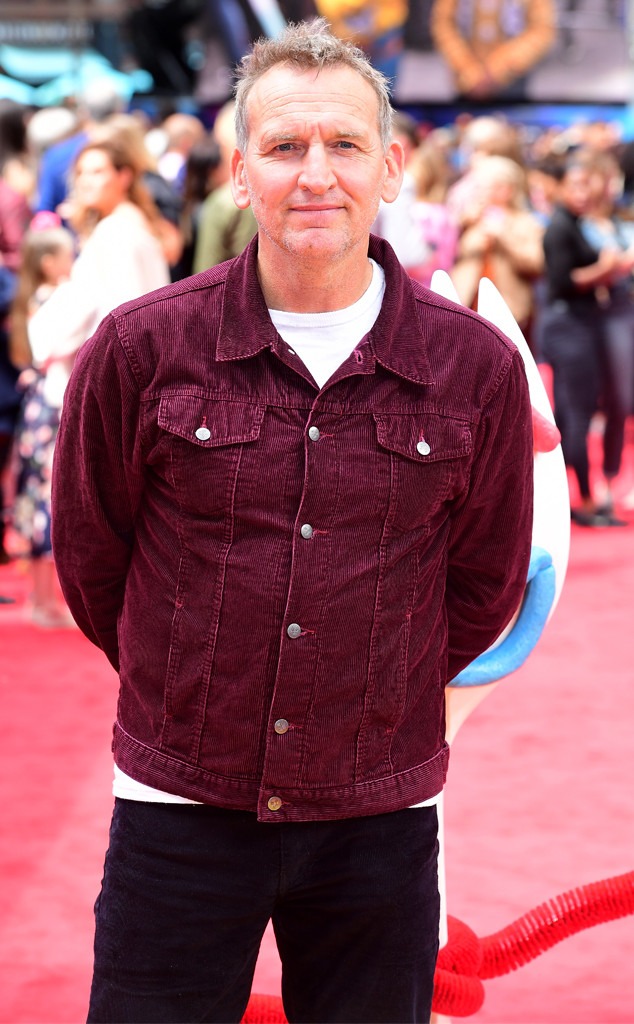 Ian West/PA Images via Getty Images
British actor Christopher Eccleston has gone public with a very private struggle.
In an excerpt from his upcoming autobiography, titled I Love the Bones of You and published by CNN, the Doctor Who star detailed his experience as a "lifelong anorexic and dysmorphic." 
"I always thought of it as a filthy secret, because I'm northern, because I'm male and because I'm working class," he wrote. 
Eccleston, who starred as the ninth Time Lord in the wildly popular BBC sci-fi series in 2005, revealed he suffered from the eating disorder even in the midst of filming Doctor Who. As he described of that time, "The illness is still there raging within me as the Doctor. People love the way I look in that series, but I was very ill. The reward for that illness was the part. And therein lies the perpetuation of the whole sorry situation."
Following the 2015 separation from his wife, Eccleston said he considered committing suicide and checked himself into a psychiatric hospital. 
Eccleston was ultimately diagnosed with depression, and his recovery is ongoing. 
"I am on antidepressants to this day. I could be on them for the rest of my days. I do have an issue with that. I would like to attempt slowly to reduce the dose to experience reality again, to see how I do...And yet, interestingly I have received some of the best reviews of my life since I started taking them," he explained in the book. 
In addition to his critically-acclaimed performance on Doctor Who, Eccleston's film and television credits include Thor: The Dark World, Heroes and The Leftovers. 
I Love the Bones of You is out Sept. 19. 
If you or someone you know needs help, please call the National Eating Disorders Association helpline at 1-800-931-2237.