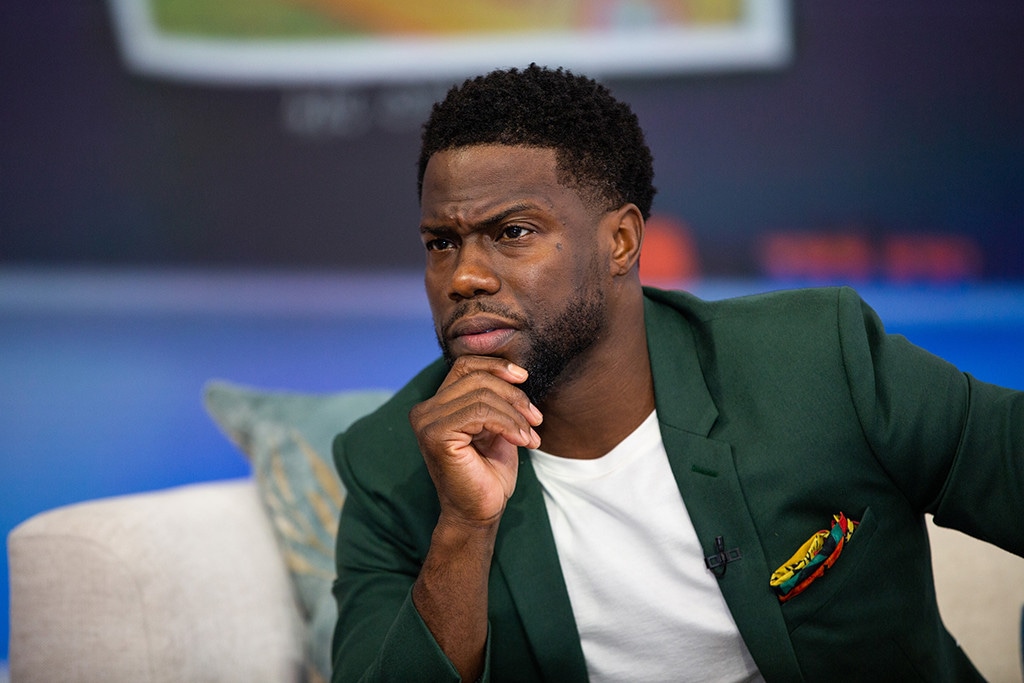 Nathan Congleton/NBC
A woman who appeared in a 2017 sex tape with Kevin Hart is suing the comedian and others for $60 million. 
According to a documents obtained by E! News, 28-year-old model Montia Sabagg claims she was secretly recorded having consensual intercourse with Hart in a Las Vegas hotel room. In the 38-page complaint, Sabagg accuses Hart, Jonathan "JT" Jackson, the Cosmopolitan of Las Vegas and other related companies of intentional inflection of emotional distress, violations of privacy and negligence. 
Sabagg claims in the suit that she "had no knowledge that the intimate activity" depicted in the video of her and Hart "was being recorded." The video, which according to the suit showed Sabagg "naked from the waste down and engaged in private, consensual sexual relations with Hart," was published online in Sept. 2017.
At the time, Hart addressed the incident publicly and claimed he was being extorted. Soon thereafter, Sabagg held a press conference alongside celebrity attorney Lisa Bloom to deny the extortion accusations. 
Now two years later, Sabagg is accusing Hart of allowing his friend, JT Jackson, to "set up a hidden video recording device" in the hotel room and record their sexual relations. The lawsuit states that Hart "conspired" with Jackson "for the purpose of obtaining tremendous financial benefit for himself" by drumming up publicity for Hart's Irresponsible Tour.
Additionally, the lawsuit states Hart wanted to attract "additional publicity and media attention" through the video and "increase his overall pop culture status."
In 2018, the Los Angeles District Attorney's Office charged Jackson with attempted extortion and extortion by threatening letter. Prosecutors said Jackson attempted to sell the tape to various celebrity news websites after Hart refused to pay Jackson the undisclosed amount of money he had requested. He plead not guilty to the charges. The case is still ongoing. 
When news of the sex tape became public, Hart took to social media with an apology for his wife, Eniko Hart, and kids.
"I'm at a place in my life where I feel like I have a target on my back and because of that, I should make smart decisions. And recently, I didn't," he said. "You know, I'm not perfect. I'm not going to sit up here and say that I am or claim to be in any way shape or form."
Kevin continued, "I made a bad error in judgment and I put myself in a bad environment where only bad things can happen and they did. And in doing that, I know that I'm going to hurt the people closest to me, who've I talked to and apologized to, that would be my wife and my kids."
E! News has reached out to Hart's rep for comment.